Maddi adds fencing gold to the Duncombe trophy cabinet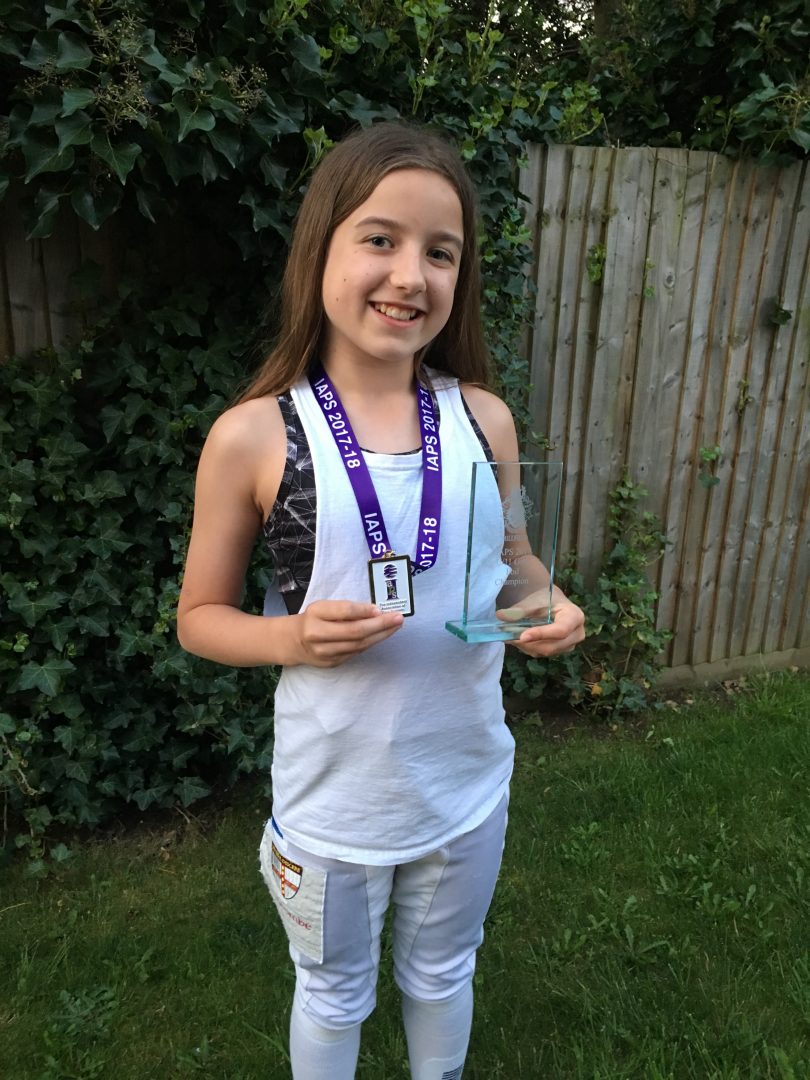 The Duncombe trophy cabinet is going to need another shelf this week after Maddi brought home a Gold medal in the IAPS U11 Girls' Fencing. Her opponents didn't stand a chance against her as she proved she was on top of her game, conceding only four points throughout the whole of the tournament. Well done Maddi! We're all very proud of you.
Maddi's success follows on from the previous sporting successes of Bethany, who won gold in the clay pigeon shooting, and the U11 netball and football teams who came 10th and 5th respectively in the national championships. Well done to all of Duncombe's athletes. Your hardwork and determination are a true inspiration.
Published on: 15th May 2018