By Team Duncombe's Year 5 NYCGB Member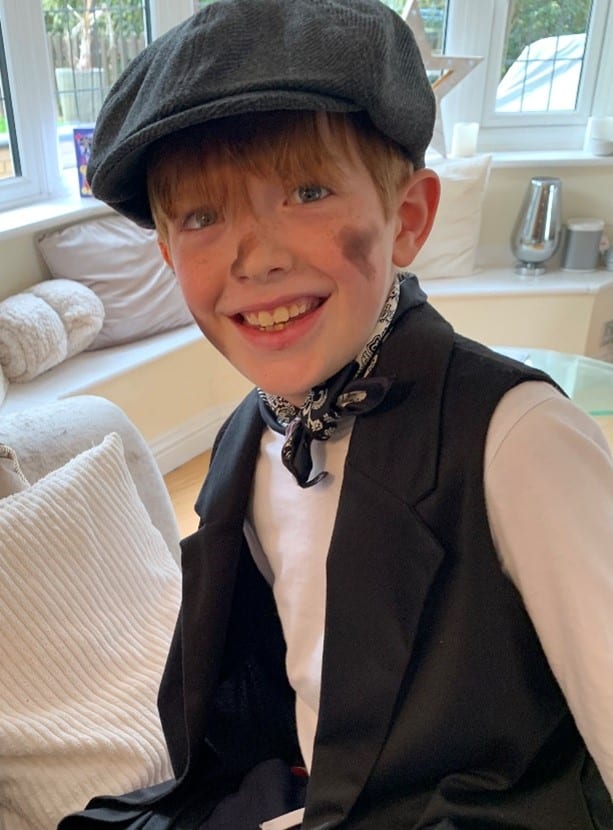 A member of #TeamDuncomb in Yr5 recently attended his first @NYCGB camp, after being selected to join the choir in December. Although the camp was virtual this year, the experience was fantastic and even included workshops with West End stars.
Read all about his amazing week below.
Normally a week with the National Youth Choir would mean staying away from home and meeting lots of new people, but because of lockdown, my first camp was online.
I was amazed how much the choir managed to do in a week, we learnt how to beatbox with SK Shlomo, how to do body percussion with an actor who performed in Stomp, and along with lots of music tuition with the famous songwriter Gareth Malone, we sang songs from Les Miserable with Phillipa Healey, who was Cosette in the West End. We had to dress up in costume for this session, see my photo above.
I enjoyed every minute and at the end of the week, all the choirs, from boys, girls and training choir came together and performed for our parents. I can't wait for the next camp which will hopefully be in person!
Published on: 13th May 2021