How can we help COP26?
1
Earlier this week our Upper School assembly focused on Climate Change and COP26. Team Duncombe's Year 6 Eco Representative Jasmin, shares some of Team Duncombe's ideas on how we can tackle Climate Change.
On Wednesday 3rd November, during Upper School Assembly, Mrs Ferguson talked to us about Climate Change and COP26. COP26 stands for Conference of the Parties and it's the 26th annual meeting. Important people such as Presidents and Prime Ministers from all around the World get together to discuss and address Climate Change and to help find solutions to the problems.
During the assembly we came up with some excellent ideas on how we can tackle Climate Change and I would like to share them with you.
Stop using petrol and diesel vehicles and use more electric cars and electric trains
Not to have bonfires as these release harmful gases
Using less plastic to protect our oceans
Take your own carrier bags when shopping to reduce plastic
Plant trees
Turning lights off when you leave a room to save energy
Turning off taps whilst brushing your teeth
Instead of burning fossils fuels, renewable resources such as solar panels and wind turbines could be used.
It is important to come together to tackle climate change now, because if we leave it too late, we won't be able to do anything about it! Sea levels will continue to rise and more animals will become extinct!
Jasmin
Year 6 Eco Representative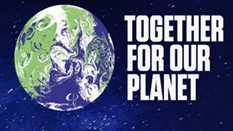 Published on: 5th November 2021