DB and Chef Michael's Adventure!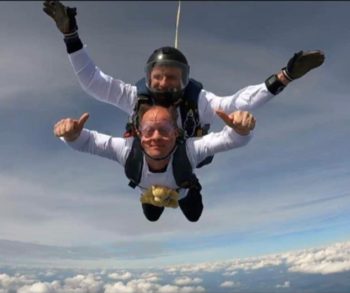 Congratulations to Chef Michael who completed his charity skydive last Saturday which had been cancelled on several occasions due to poor weather conditions.
Chef Michael and a team from Thomas Franks, together with Duncombe Bear, successfully completed the skydive and have so far raised an amazing £7,829 for The Burnt Chef Project, smashing their original £4,500 target.
It is not too late to donate, just click on the link here: SPONSOR DB AND CHEF MICHAEL'S SKYDIVE
Further information about The Burnt Chef Project can be found HERE
Once again a huge congratulations to Chef Michael and the team from Thomas Franks, and of course not forgetting Duncombe Bear, our very own School Adventurer.
Published on: 9th May 2022