Duncombe Bear brings Baby Shark to school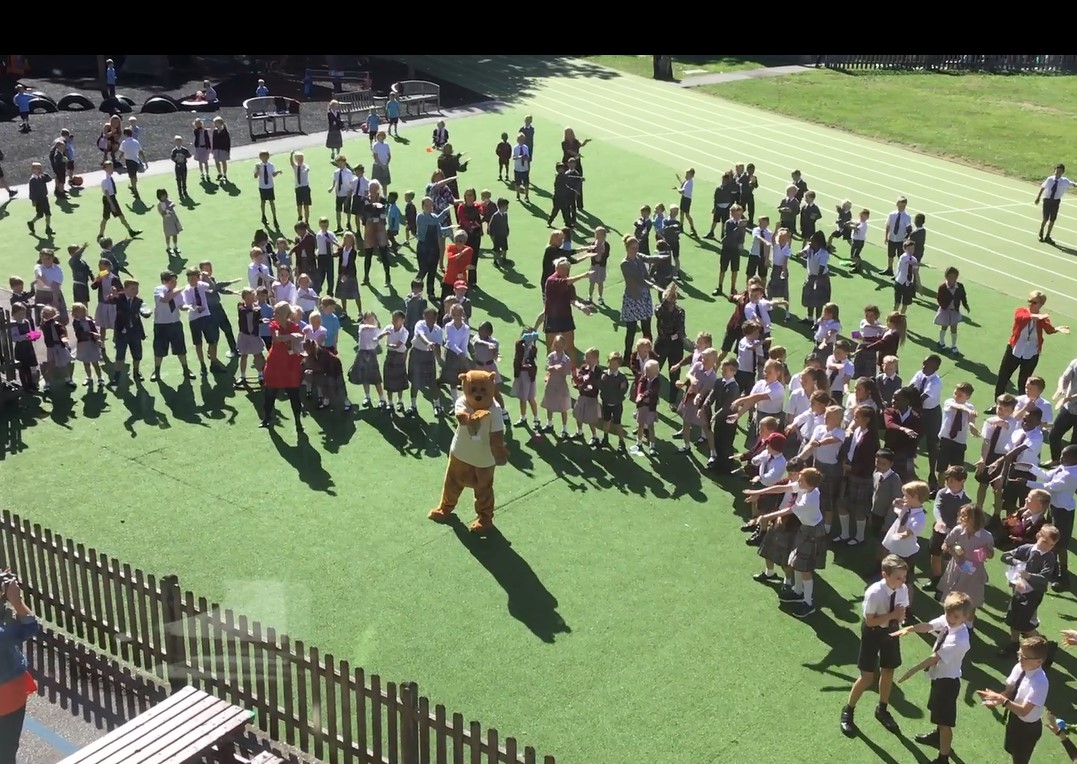 The children of Duncombe School were delighted to see Duncombe Bear make an appearance during morning break today, and lead them in a whole school sing and dance-along to the Baby Shark song!
None of the children knew about the dancealong or that DB would be dropping in to brighten up their break time, and there were great whoops and shrieks of delight as the music started and he began to do all the dance moves. After their initial surprise, the children began to join in, followed by the teachers.
Duncombe Bear is a regular at school, and loves to surprise the children by turning up at short notice.
Duncombe dances to Baby Shark!
Published on: 7th September 2018