Duncombe's alive with the sound of music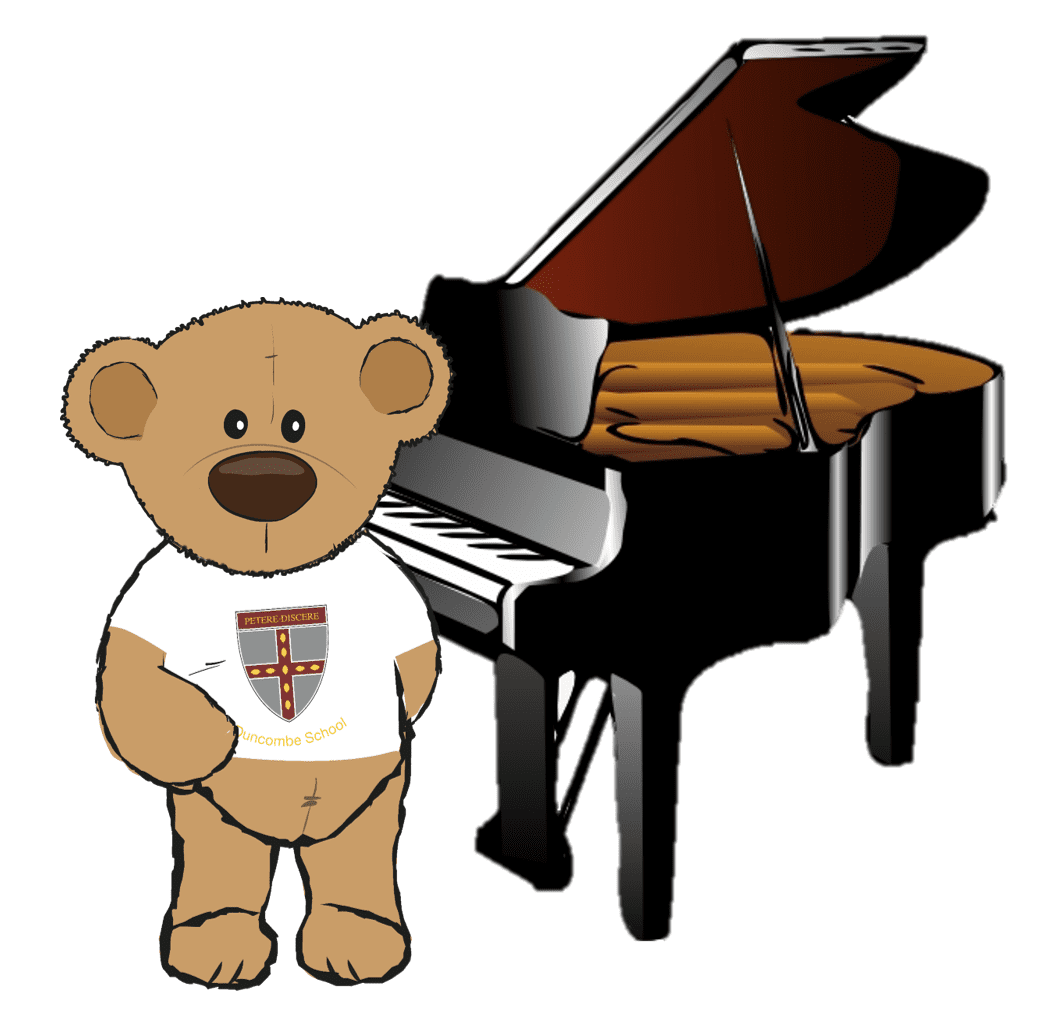 Music is Back!
The somewhat gloomy weather could not dampen our spirits as we were treated to some amazing performances by talented musicians from throughout the school, many performing for the first time.
Music Captain, Ellis opened the show, with a sparkling rendition of 'Oh, What a Beautiful Morning' from the musical Oaklahoma. A cheerful and uplifting performance showcasing his clear tone perfectly. Christopher played piano for us next, performing the bouncy number 'Train Ride' with fun and confidence.
Hugo, also on piano, then played 'Parsons Farewell' showing great control of the contrasting dynamics and quick fingers over the parallel scale passages. A little 'Snow Patrol' came next, with Harrison performing 'Chasing Cars' on the guitar. An emotional rendition of a beautiful song. Continuing with the guitars, Samuel played 'Dance Paysanne' next. This was a joyful piece with some complex fingering that Samuel achieved with ease.
A return to the piano saw Luke perform 'Russian Sailor Dance' his right and left hands working together beautifully. Olivia then played 'Scary Stuff', a great jazz number with a very fancy tremolo in the middle! Emilie performed next, playing 'A Mixed Up Song' which was a very happy piece – her playing matched by her wide smile!
Harper then treated us to a song, performing 'The Second Star on the Right' from the Peter Pan musical. A gentle, lyrical, performance which suited his voice perfectly. Jasmin then sang 'Inchworm' from the Peter Kaye classic 'Hans Christian Anderson' film. A personal favourite of mine which Jasmin sang beautifully, demonstrating exceptional confidence. Emily then brought us back to the guitars with the John Williams 'Harry Potter' theme – brilliantly played and a cool, calm and collected performance.
Music Captain Aidan then performed 'Dedicatoria'. This was an accomplished and very beautiful performance worthy of his grade 5 Distinction. Our grand finale was 'Reverie', a gorgeous brass piece played delightfully by Jamie. A truly lovely assembly.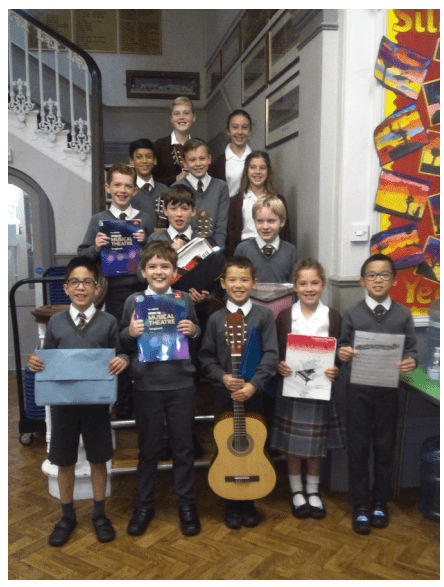 Published on: 15th November 2021