Fencing Champion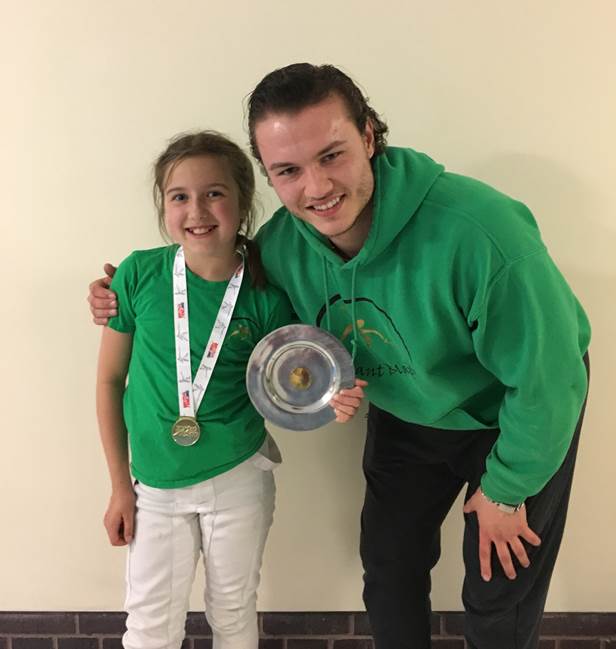 Last weekend one of young ladies, Maddi in Yr5, became the 'British National Under 10 Girls Foil Champion 2017' in The 2017 British Youth Championships.
Maddi, her family and coach Acland Bryant traveled to Telford, where she was up against 24 other entrants. We're told the competition was tough and intense, yet Maddi persisted and endeavoured to do her very best.
As a result of her hard work and determination, Maddi came first in her age category and took the title.
Amazingly Maddi only took up the sport two and half years ago, when Duncombe started to offer fencing as an afterschool club with Bryant Blades Fencing Club, who Maddi still trains with twice a week.
Well done Maddi!
Published on: 11th May 2017