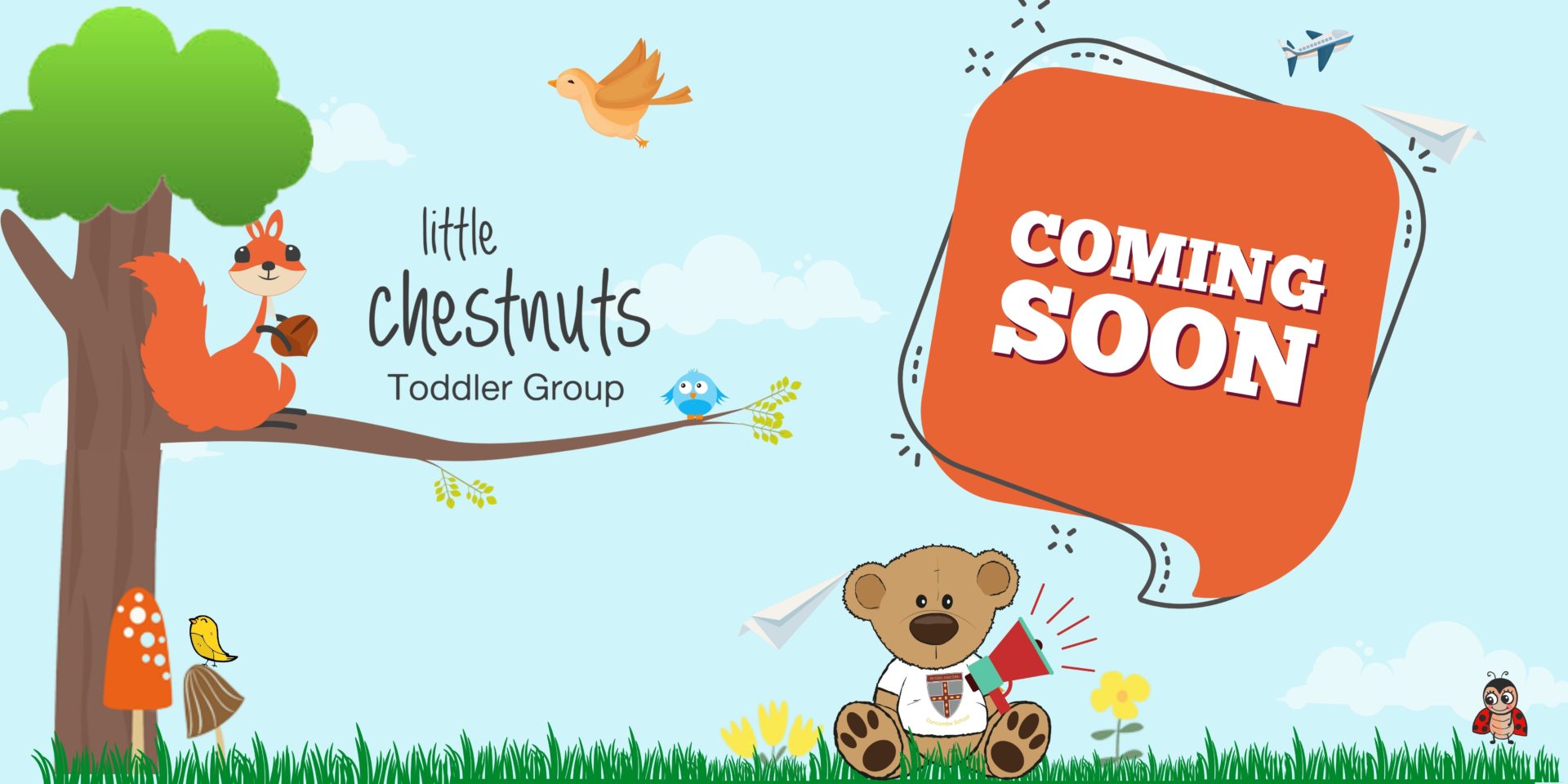 Chester Chestnut is excited to share that 'Little Chestnuts' will soon be returning to Treetops Pre-School!
Toddlers are curious and energetic explorers, motivated to learn through sensory play and experiences. At Little Chestnuts we welcome children from 1- 3 years and inspire our children, parents and carers through a fun and imaginative session.
Little Chestnuts is FREE and welcomes all toddlers aged 1-3years. The class will run weekly and there is no obligation to attend each week and welcomes all children whether or not they are registering for Duncombe School.
Our mission as a toddler group is to have fun! There is so much for your little ones to do each week, from painting and creating to sticking and making, and with a themed activity every week, it's stimulating enough to keep everyone happy.
All children are given their own Little Chestnuts Passport, which they will get stamped each week, and at the end of the term, they will receive a special Little Chestnuts Certificate stamped by Chester himself, with his 'Paw of Approval'. Plus, we have tea and coffee for the grown-ups!
For those children registered with the school, Little Chestnuts is a great way for them to familiarise themselves with our Treetops Pre-School setting ahead starting. Alongside this, it gives parents and carers the opportunity to see their little ones' confidence and independence grow before starting, whilst getting to know members of staff and other parents.
Please keep visiting this page for updates about when Little Chestnuts will be re-opening for fun and games. Alternatively for more information please email lucy.evans@duncombe-school.co.uk
Jody Saunders
Parent of toddler
As a working dad I'm not used to attending toddler groups such as Little Chestnuts. Not only were the staff warm and welcoming, but it was apparent from my son's confidence as soon as we arrived, how much he enjoys the class.