Learning languages is fun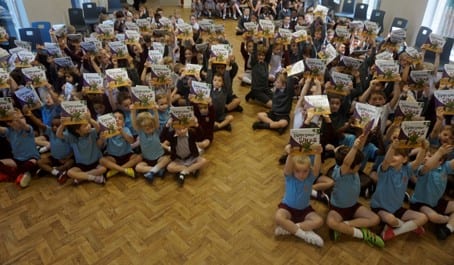 Reception, Year 1 & 2 were thrilled to receive a storybook today from One Third Stories.  
They are giving away books to children all over the country as a commitment to their mission to put  another language on every child's bookshelf. They create monthly story boxes with books, games, flashcards and activities to encourage language learning in children. You can check them out at: www.onethirdstories.com
'How the Dinosaur got his Shoes' is a great introduction to learning a second language. Read it together at bedtime or have it on in the background as you drive as you can access your free audiobook here: ​www.onethirdstories.com/audiobooks
Alongside their new storybook, there's also a little activity. If you share your child's finished activity on social media, please tag Duncombe School and One Third Stories, who would love to see how their books are being used
Señor Torres.
Published on: 27th June 2019