Murderous Maths Talk at Queenswood.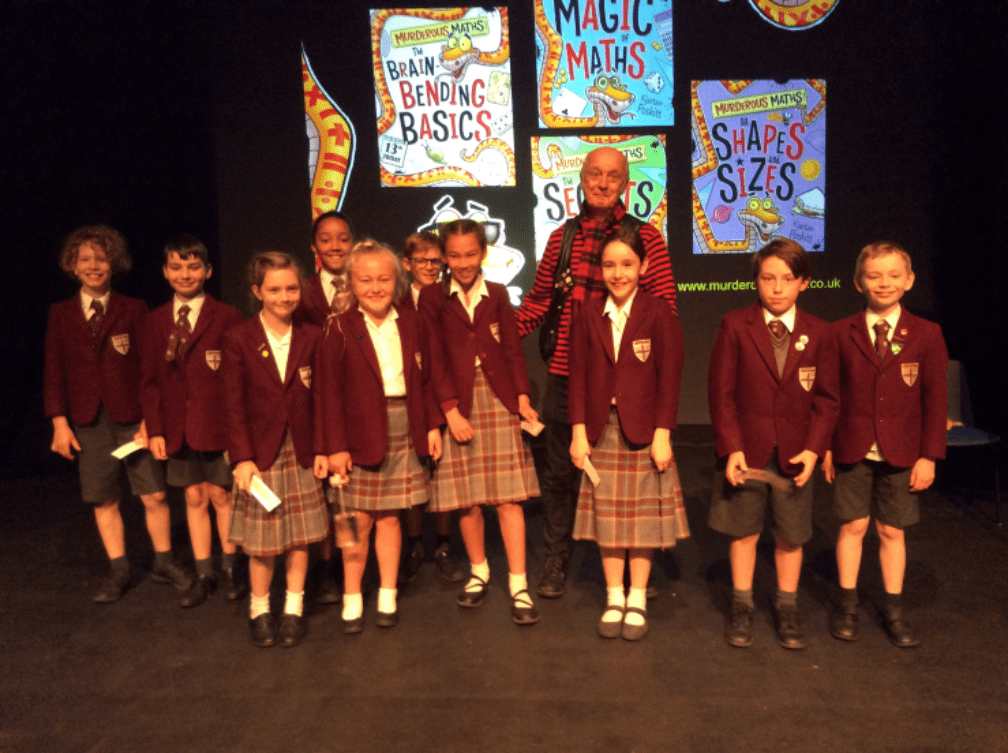 A handful of Year 5 and 6 pupils, went to Queenswood this week, to listen to Kjartan Poskitt, author of the Murderous Maths series, speak about the exciting world of Maths.
The pupils learnt many of the Maths tricks from his books and were challenged to complete some problem solving activities which have not yet been published.
Published on: 27th June 2019