Music Assembly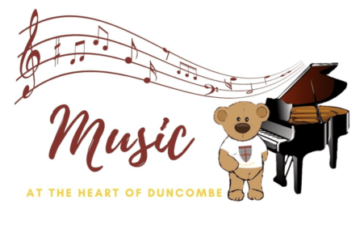 What better way to start a sunny Friday morning then with the sound of music ringing through the school. Our talented pupils wowed this morning, with performances on an array of different instruments.
Opening the show was Monty, performing 'Believer' by Imagine Dragons on the drums. He showed superb rhythmic control throughout and certainly started things off with a bang! A complete change of pace followed as Estelle performed the classic number 'Take Five' on the flute. A particularly challenging piece requiring careful counting, which she played flawlessly.
Our singers then treated us to some delights, beginning with Harper, who sang 'Bella Bimba' in its original Italian, showing mastery of some long, complex passages. Juliette then sang 'A Lovely Night' from Cinderella. This was the perfect choice for her and showcased her delicate voice beautifully on some crystal-clear high notes. Chloe then gave a lovely rendition of 'Impossible', also from Cinderella. She maintained her pitching brilliantly though the unaccompanied passages.
Moving on to the piano, Fred performed 'Halloween Dance', showing fantastic control of the dynamics throughout. Our youngest performer, Serena, then played 'Sailing in the Sun', which had really good movement between her right and left hands. Christopher was next with 'Dodgems', a piece built on chords in both hands, where he demonstrated impressive coordination.
A drum-break was next, and Avyan certainly got the room moving with a powerful performance of 'Knock on Wood', with some impressive fills. We then returned to the piano, with Adam playing a fantastic jazz number, 'Shark Soup', filled with challenging accidentals and lovely 'crunchy' chords. Guitars were next, beginning with Oscar and the piece 'Regular Reggae' where he demonstrated impressive control of the dynamics throughout.
Josh then played 'Spanish Nocturne'. He captured the Spanish flavour brilliantly, transporting us all to a café in Madrid for just a few minutes! Adam then returned, this time with his guitar, performing 'Spider'. This was a very quiet piece, which he controlled superbly.
We concluded the recital with Music Captain Aidan, who performed 'Winter Story' from the grade 6 syllabus. This was a technically challenging piece, but Aidan made it look easy, holding the whole room spellbound. A truly delightful way to finish the assembly.
Our thanks, as always, to our amazing team of instrumental teachers for all they do to support our young musicians. #Musicattheheartofduncombe.
Mrs Sutton, Director of Music
Published on: 21st March 2022