Online Safety Champions SPECIAL!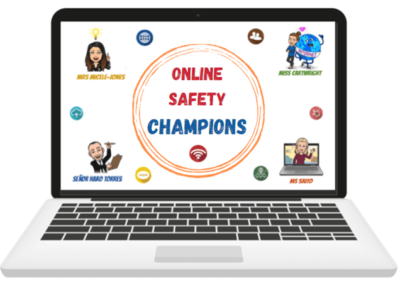 After competing with more than 300 schools around the world completing a very challenging task, Duncombe and Pumahue Colegio, Chile team were given the title of "World Champions"!

The Challenge
The challenge was set as part of the Microsoft Education Exchange; an annual congress of teaching practices. Students are asked to generate solutions to problems related to the Sustainable Development Goals of the United Nations, using technology and developing 21st century skills.
For the last eight years, Microsoft E2 Education Exchange has brought education changemakers together from around the globe. They collaborate on teaching and learning strategies, share solutions that impact student outcomes, get energised by inspirational speakers, and network with other educators and school leaders.
This year, E2 2022 has focused on bringing our communities together to take a deep breath, acknowledge how far we have come, and reconnect with each other and our common purpose.

The Tech for Good Challenge explored the ways we could incorporate technology into our learning actions. Through Tech for Good, educators can enhance their lessons with technology and empower their students to do incredible things, all while equipping them with the skills needed to be future-ready.
The challenge celebrated leaders that are going above and beyond in rethinking traditional methods and who apply innovative techniques.
Our Brief
Duncombe School (Cognita UK) and Pumahue (Cognita Chile) participated in the Tech For Good Challenge with SDG 10 – Reduce Inequalities
Fact: Data collected from 44 countries and territories between 2014 and 2020 showed that almost one in five people reported having personally experienced discrimination on at least one of the grounds prohibited under international human rights law.
With this in mind, teachers and students around the world were working to reduce inequalities. Through using technology, we learnt how to create spaces for vulnerable groups as well as help our students to develop projects that explored local and global actions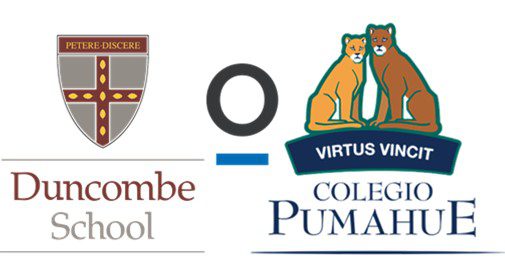 Our Award-Winning Project
In October, I started working with another Cognita teacher, Valeria, from Pumahue Colegio in Chile. We met online to discuss the opportunity and this is when our project was born. We both wanted to give our schools an international experience and never thought  about winning. We focused on promoting student collaboration, and giving a unique experience to work with students from others countries.
So we started to build our project. We thought that it would be great if we could create a mixed group between countries; UK and Chile. Then, we set up our topic in the Tech for Good Challenges. The UK team, which consisted of Charlie C, Isla C and Freddy T, created an App to detect weak passwords. It would help the elderly community around the world with little internet knowledge. The Chile team created a workshop to teach the elderly to detect fake news. Our project was designed to reduce inequality around the world.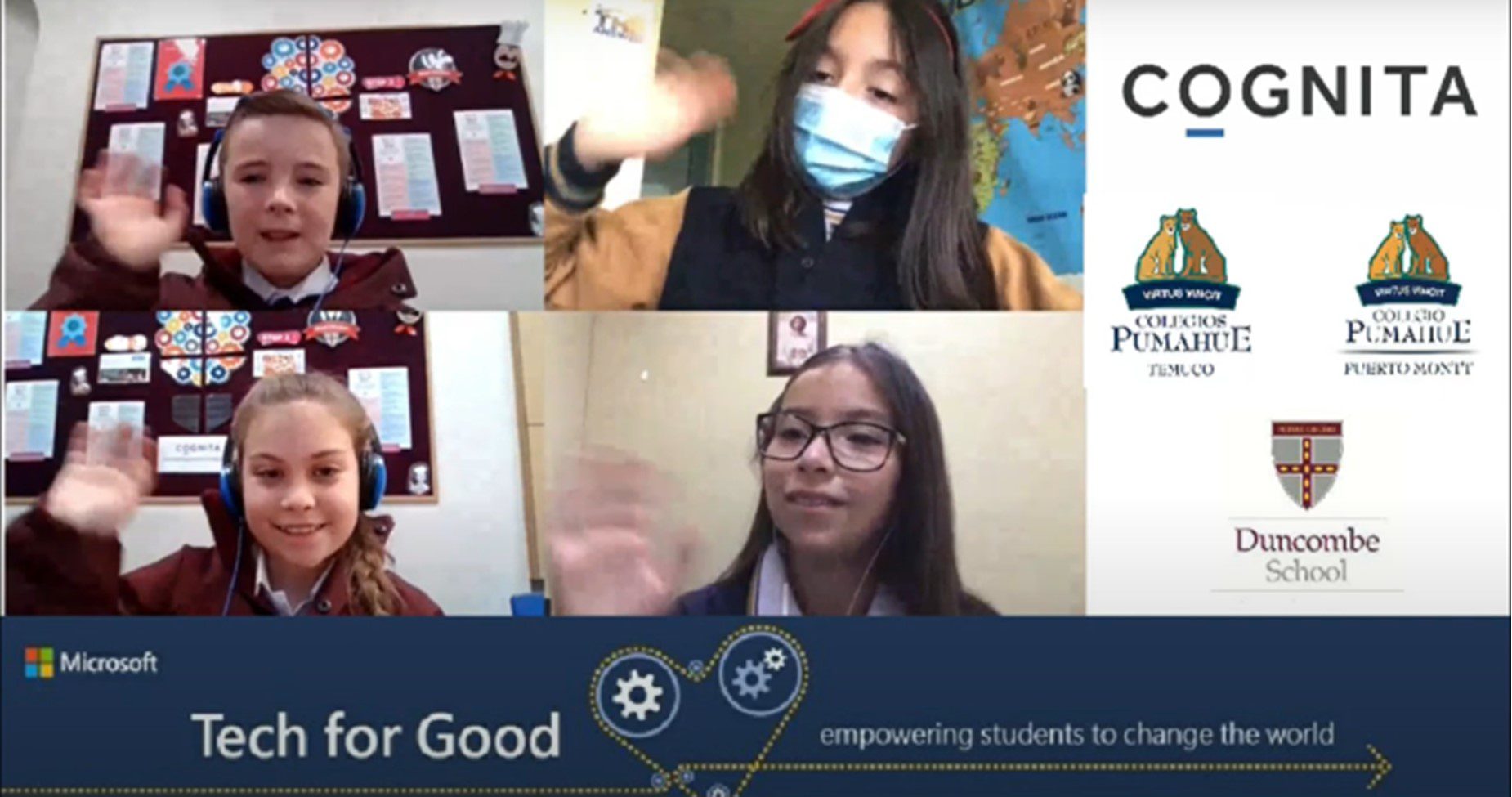 We had  weekly meetings and sometimes we even met twice a week. In the first meeting, it was just the teachers. Then as the project progressed, meetings were led by the students (always supported by the teachers). This is where our pupils began sharing their project progression and keeping each other up-to-date.
Teachers at Duncombe were flexible with Charlie, Freddie and Isla; allowing them to work on the project as well as meet with the Chile team. I set up two working sessions a week and we found some time to work together. It was a long project, spanning from October to March. We found it quite tricky to create an app, with very complex language and formulas.
The important thing was that the students were enthusiastic, and eager to work. We were all thrilled to be working with Chile. Students all felt important having international meetings!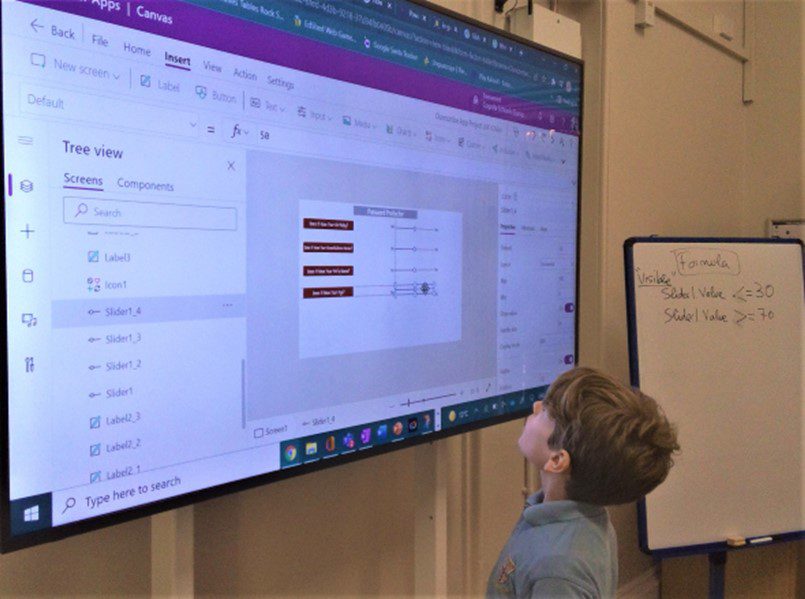 We made the papers in Chile!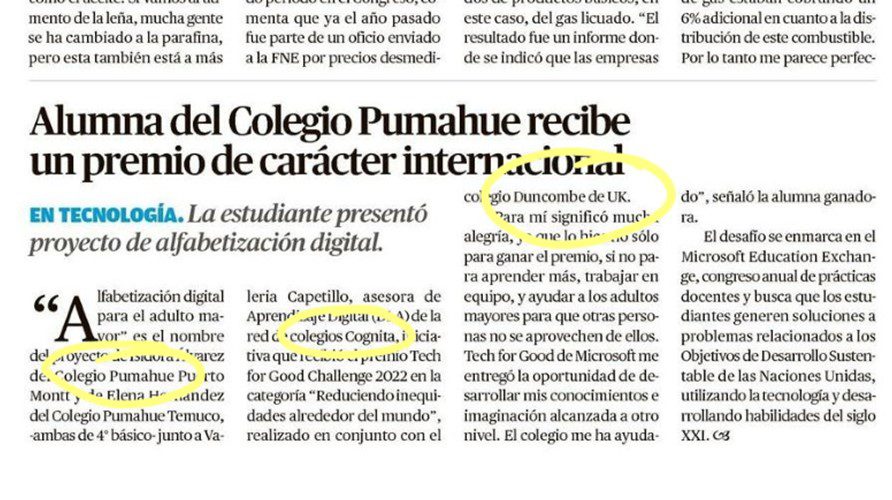 Our App
Yes, it is interactive! We hope all the elderly people around the world find it very easy to use and navigate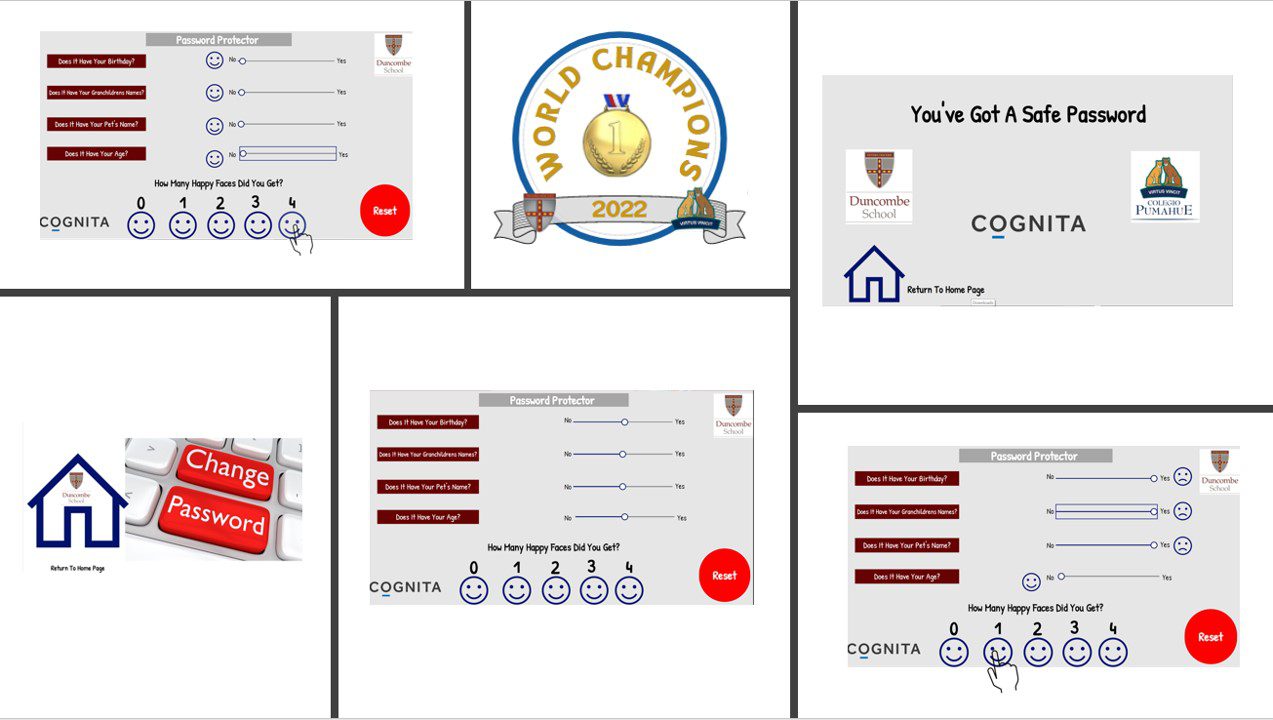 Published on: 21st April 2022