Platinum Pudding Competition Contestants and Winner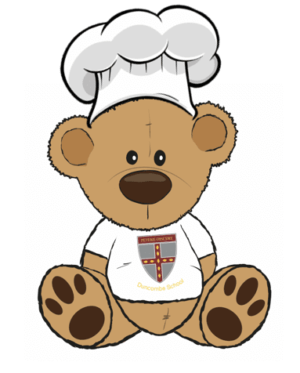 Well done to the pupils shown below who took part in our Platinum Pudding Competition yesterday. They made some impressive puddings which Chef really enjoyed tasting.
The winning entry was a delicious "Extraordinary Rocky Road", who also received two signed cookbooks by Jamie Oliver.
We will all enjoy tasting this pudding at our Jubilee Picnic in May!
Published on: 29th April 2022