Queenswood Annual Poetry Competition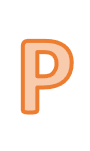 Pupils in Years 4 and 5 have recently been invited to submit entries to Queenswood's Annual Poetry competition. We received such an incredible array of fantastic poems based on the specified theme of 'Freedom'. These justly showcased the creativity of pupils at Duncombe as well as providing a variety of thought-provoking interpretations of this powerful theme. Well done to all who entered. Huge congratulations to Lois P (5Sa), Sophie G (5Sa) and James P (5Su) for being selected by the English team at Queenswood School for the impressiveness of their entries.
They have been invited to attend their Young Writers' Activity Afternoon, as part of the prestigious annual Queenswood Literary Festival, where they will have the opportunity to take part in a workshop with performance poet Professor Pango Mango. The overall winner of the poetry competition will be announced by Carnegie Medal nominee Catherine Johnson.
They are sure to have an informative and inspiring time and an update about their experiences will follow! Below are the three selected poems:
Miss Cartwright.
Published on: 27th June 2019