Robotics Challenge Team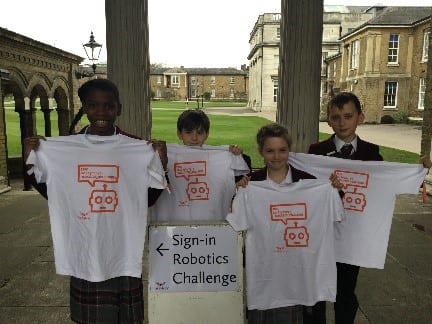 Four of Duncombe's Upper School children took part in the recent  Haileybury Robotic Challenge.    Working as a team against the clock, Samantha, Solomon, Erin and Dominic built their own remote controlled robotic models, which would then go forth to compete in the arena battles against 13 other schools. The team worked together well and they all had a fantastic time.
Thank you to Señor Torres and Miss Norton who accompanied the team.
Published on: 29th April 2019