Safer Internet Week with Team Duncombe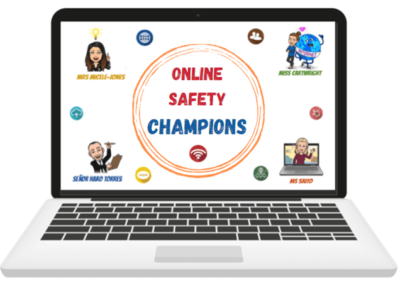 On Tuesday 8th February we will be joining schools and many other organisations across the UK in celebrating Safer Internet Day 2022.
Safer Internet Day is a global campaign to promote the safe and responsible use of technology, which calls on young people, parents, carers, teachers, social workers, law enforcement, companies, policymakers and more, to join together in helping to create a better internet.
Using the internet safely and positively is a key message that we promote at Duncombe, and celebrating Safer Internet Day is a great opportunity for us to re-emphasise the online safety messages we deliver throughout the year. Some of the activities we'll be participating in on the day include:
Safer Internet Day assemblies for TreeTops, Lower School and Upper School.
Activities during lesson time to promote online safety.
Gripping Yarns, an association of storytellers, will be delivering 'Thinking Bubbles' a story about Internet Safety to Upper School children on Tuesday afternoon.
All pupils are welcome to enter a school-wide competition to design a video game to promote online safety. The Online Safety Champions will be introducing this competition during the phase assemblies. Our Digital Prefects will be distributing the competition activity sheets on Tuesday and entries must be returned by Monday 21st February. There will be a runner up and winner for each phase of the school.
Year 6 will also be collaborating virtually with another Cognita school. Please see the separate newsletter article for more information.
We would be delighted if you could join us in celebrating the day by continuing the conversation at home. To help you with this, you may be interested in downloading the free Safer Internet Day Resources for Parents and Carers which is available at: www.saferinternet.org.uk/sid-parents
There are top tips, quizzes, and films which you can use at home with your child.
Some other resources which you may find helpful in supporting your child online are:
Please also check our Duncombe social media platforms for further daily advice next week. We will be posting published resources by the UK Safer Internet Centre.
Online safety is an important issue which as a school we're committed to teaching our pupils about. As a team, we are all looking forward to a fun-filled, informative Safer Internet Day.
Team Duncombe's Online Safety Champions


Published on: 7th February 2022