Science Week is coming to Duncombe!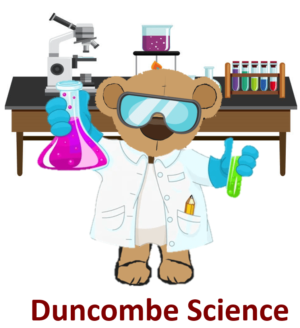 Next week Duncombe's Science Week will be taking place. This year our theme is 'Growth' and the whole school will be taking part in hands-on cross-curricular activities from exploring plant growth and lifecycles to discussing the impact of economic growth on our society. As well as considering their own personal growth during their PSHE topic 'Changing Me'.
What will Treetops and Lower School be doing?
Mrs Ferguson has some very exciting plans.
Treetops Pre-School will be exploring the theme by taking part in a carousel of hands-on practical activities, involving planting and growing activities and exploring life cycles. This is a great way of encouraging young children to explore the world around them!
Lower School will be looking at plants and what they need to grow well, therefore there will be lots of planting taking place in the garden! Year 3 are currently learning about plants in their science lessons and this week have predicted what they thought would happen in an exciting investigation into the transportation of water within plants. The children will continue to work scientifically and collaboratively to investigate what their bean needs to grow well and to record their observations in their bean diaries.
Will Upper School be taking Science Week across the curriculum?
Of course!
Upper School will be exploring the theme of 'Growth' in numerous lessons. During their Computing lessons, they will be learning about the continued growth of the infrastructure of the 'Network' to bring it to the people who don't have access to it yet and comparing this to how the children make use of the internet daily.
In Spanish lessons, the children will analyse the number of bilingual people in the world and how this number is growing quickly. They will look at the number of native speakers and the top 5 languages on the planet, Mandarin (918 million), Spanish (480 million), English (379 million), Hindustani (341) and Bengali (300 million), interesting!
During their English lessons, Year 4 will be reading 'The Vanishing Rainforest' and learning about deforestation and the importance of conservation. This will lead them to write a persuasive letter to the Prime Minister highlighting the importance of protecting the rainforest.
In Science, they will be planting seeds and continuing to explore deforestation through age-appropriate clips from the documentary 'A Life On Our Planet' by Sir David Attenborough, which aims to highlight the reasons why deforestation occurs and how it's threatening the existence of one million species of plants and animals across the globe. In Art the children will be making observational drawings of plants in our secret garden.
Year 5 will be creating self-portraits in the style of Julian Opie and will compare how their physical features have changed since they were a baby. In Science the children will be planting seeds and identifying the functions of the parts of a flower. They will then explore how plants are pollinated in order to reproduce, then take cuttings to try to make new geranium plants. In Geography they will be studying changing landscapes and land use and its impact over time.
Year 6 will be looking at 'Trade and Economics' in their Geography lessons, beginning with imported and exported goods and the growth of our country. In Maths Year 6 will be plotting their age in months and their height, on to scatter graphs. They will then analyse the data to see if there are any correlations. During their PE lessons the children will be looking at the changing attitudes to sports and gender over time and how it is continuing to change. In Science the children will be tackling issues of climate change and researching issues from different aspects, this will help them articulate their thoughts and build up arguments. They will then enter a debate into 'Should we be doing more to tackle Climate change?'
Hold on, there's more!
'Growth' Poster Competition
As part of our celebrations for Science Week, we will be inviting entries for our poster competition. The children will be bringing home more information, ideas, and the rules for creating a poster on the theme of 'Growth'.
Please return their completed design to their class teacher by Friday 20th May. We really look forward to seeing your amazing creations!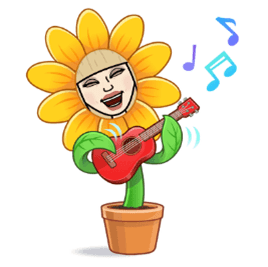 Sunflower Growing Competition
Every child will be planting sunflower seeds in school next week and we would love for them to take them home and plant them to watch them grow. Sunflowers take two months to grow fully, so at the end of the summer term we would like the children to measure their sunflowers and take a photograph of them to enter the competition.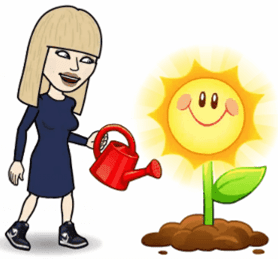 Published on: 29th April 2022