Scientifically Winning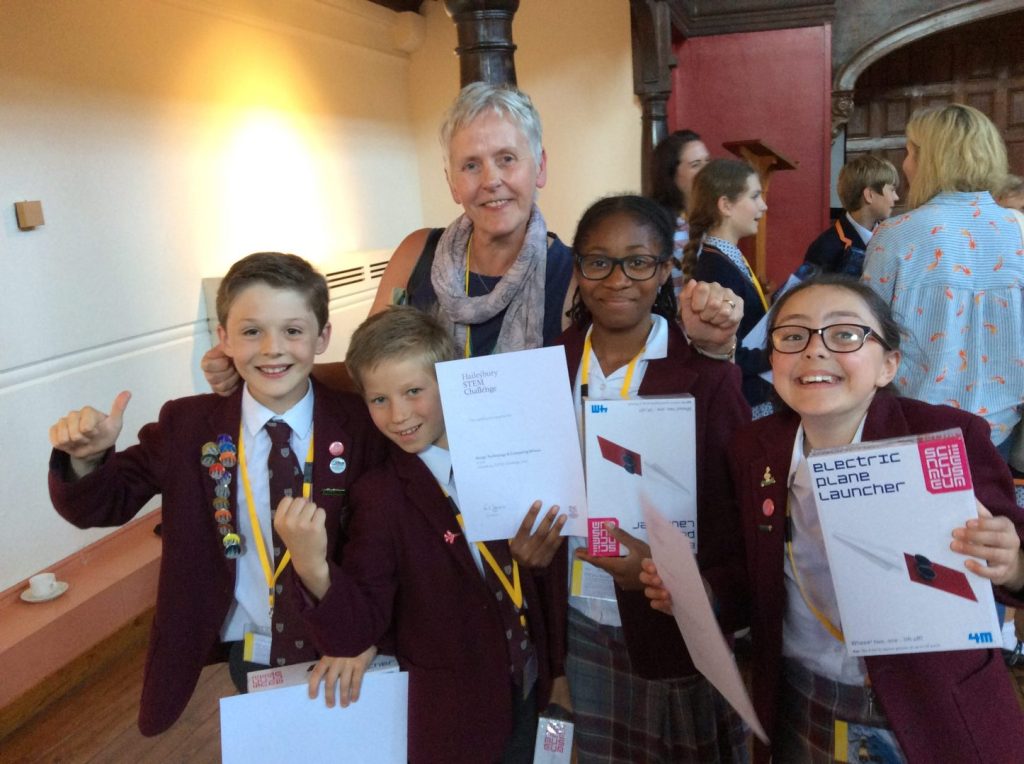 Recently a team of Year 5 children participated in the STEM challenge at Haileybury. 15 other schools took part in the challenge and we're pleased to share with you that Duncombe won the 'Scientific Design and Computing Challenge'.
The theme was space related and involved Chemistry, Maths, Biology, Physics, scientific design and computing challenges.
The children tested fuels for a rocket launch, filtration systems, folding truncated pyramids to make a meteorite, designed a contraption that could safely land a raw egg from a high building and finally program a rover vehicle to save a space commander!
On top of all this the children also saw the prototype of the Mars Rover and had a spaceman accompany them to lunch, it doesn't get much better than that!!
Mrs Marrion, Head of Science said she was beaming with pride watching the teamwork and initiative shown from Edward, Charlotte, Zeno and Annabel.
Well done to our winners.
Published on: 19th June 2017