Spanish Cafetería at Duncombe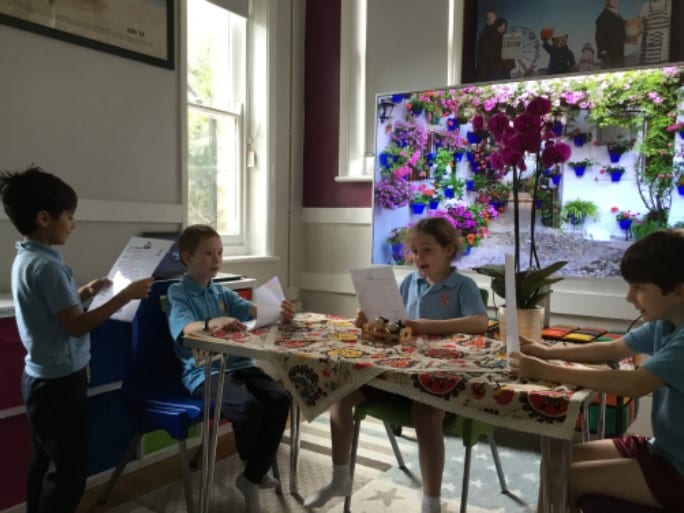 Year 2 have had lots of fun practicing conversation in a Spanish Cafetería this week. They had Spanish music in the background and really enjoyed practising their Spanish.
Year 5 set up a Spanish restaurant and enjoyed  practising their Spanish to order their food and the bill. Miss Sands was invited to the Duncombe Spanish   Restaurant and said the service was outstanding!
Well done to Years 2 and 5 who worked really hard to master the complex grammar to order their food in a polite manner.
Señor Torres
Published on: 20th May 2019