Splish splash water everywhere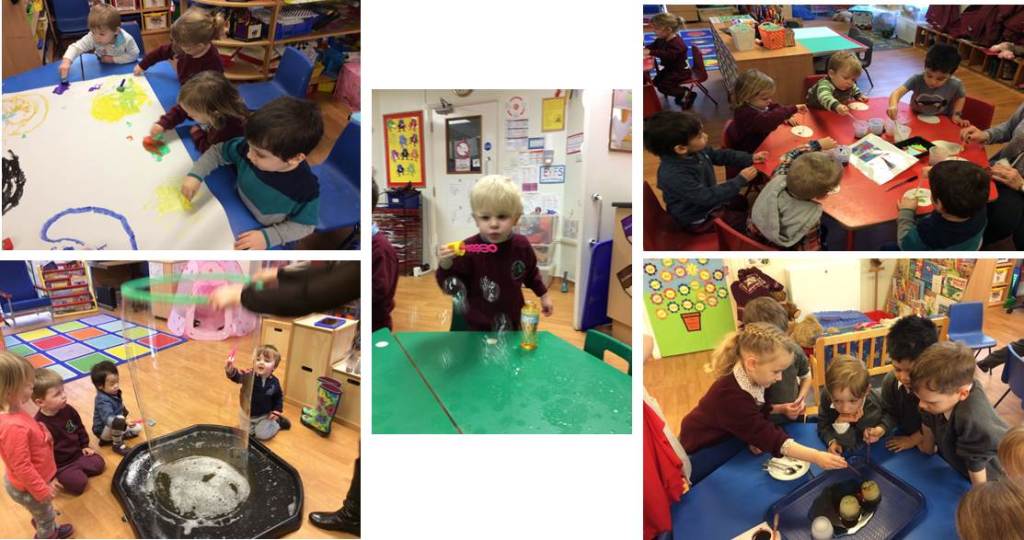 Science day in Treetops was a very wet affair this year. The children moved around the building to explore and investigate water.
Did you know you can make a bubble big enough for a child to stand inside? Well the Treetops children did! And they loved making cube shaped bubbles too! The children had a fantastic time drawing with frozen paint, melting ice cubes with salt, learning about sea creatures, exploring why things float and sink, using water to magnify, and creating rainbows using skittles and hot water. We certainly have some budding scientists in Treetops.
They asked fantastic what, how and why questions and were able to make predictions, use scientific terminology and explore using all of their senses.
Well done to all of our little Einsteins!

Published on: 24th February 2017