Team Duncombe take to the sky!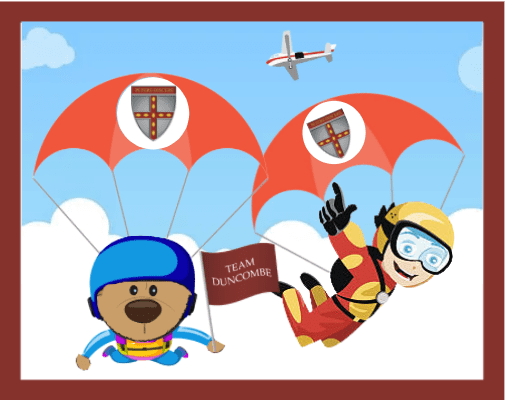 Team Duncombe's Chef Manager,  Michael Goulston and 5 other members of the Thomas Franks family, including Frank Bothwell the founder of Thomas Franks, are taking part in a charity skydive planned, subject to the weather conditions, for the 18th December 2021.
The team are raising money for a charity called The Burnt Chef Project. Launched in May 2019 The Burnt Chef Project was set up with the sole intention of eradicating mental health stigma within the hospitality industry.
More information about the charity can be found in this link: https://www.theburntchefproject.com/about
The team have a target of raising £4,500 for the charity. If you would like to support them, a link to the Go Fund Me page can be found in the link below: https://www.gofundme.com/f/thomas-franks-skydive-for-the-burnt-chef-project?utm_campaign=p_lico+share-sheet&utm_medium=copy_link&utm_source=customer
Team Duncombe wishes Michael, and the charity team, every success.
Published on: 22nd November 2021