Upper School learn about money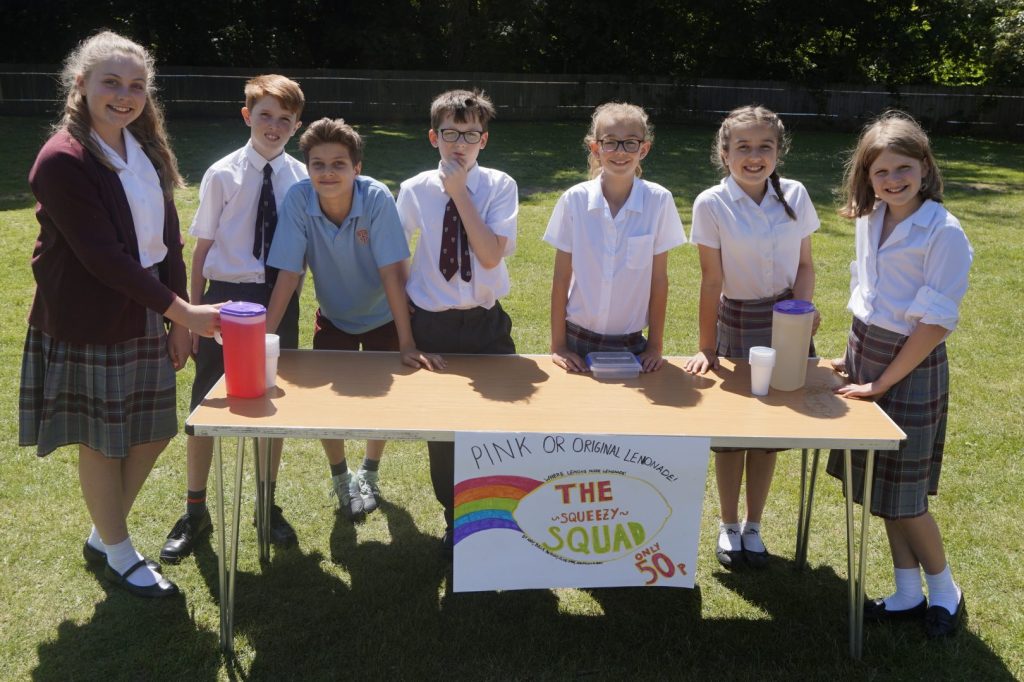 As part of Financial Capability week, Duncombe's Upper School children have been learning about money and finance, from the history of the concept of money, through to the finer details of stocks and shares, and also the ins and outs of financing a (lemonade) business.
The children really got stuck into creating their unique lemonade drink using a basic recipe, and then thinking about how they could make it different to their competitors, including what other ingredients they could add to it to change the flavour, the name of the drink, and their advertising and sales strategy. They were given a budget of £10 from which they had to purchase the ingredients for their drink, jug and cups, their advertising materials (pens and paper), and the table from which they would sell their drink to their customers.
Published on: 19th June 2018