Weekly round up from our Deputy Heads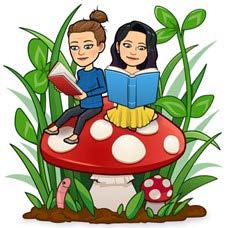 Once again Duncombe has embraced the great British weather and ventured, competed, and learnt in the great outdoors. Whatever the weather, we continue to strive for excellence in a variety of different contexts. As always, it has been a busy week.
Come rain or shine, our Year 6 pupils bravely faced the challenge of 'Bikeability' both in school and on the road. We were extremely impressed with their cycling skills, enthusiasm, and particularly their unwavering dedication. Well done Year 6! Meanwhile, back at school, our newly installed Sound Garden received its first visitors. Nursery, accompanied by Mrs Sutton, used the instruments with great excitement. Pupils even commented that the opportunity to use the musical equipment was magical. We would all agree that it is a wonderful space that really demonstrates how important a well-rounded and diverse curriculum is at Duncombe.
Edging towards the end of the week, Year 3 have also faced the elements on their residential trip to Cuffley Camp. They have been fantastic representatives of the school; learning to work together whilst taking part in some exciting activities. They will, no doubt, need an early night and plenty of rest following a successful, action-packed residential. Thank you to the Year 3 team for their work and support. Furthermore, our outdoor pursuits extended to the sports field. The U10/11 Boys won all three of their cricket matches against Manor Lodge, whilst our U11 Girls were extremely close to victory in their cricket matches against St.Francis. A big well done to all pupils and staff involved!
Sunday sees the return of our May Fair hosted by our dedicated Parents' Association. A huge amount of effort has gone into the planning and execution of the event, and it has been aptly themed to mark the Queen's Platinum Jubilee. In addition, our Year 6 pupils have been extremely busy creating their own stalls with plenty of corgis and crowns in tow! Please come along from 12-3pm and enjoy the array of games, stalls, and activities available.
Looking forward to next week, we will continue to celebrate the Queen's reign in true Duncombe style. As a school, we will be coming together in our grounds for a picnic and some traditional games to honour her Royal Majesty. The staff and children have been preparing for the festivities and we are very much looking forward to waving our union jacks and dressing in red, white and blue to commemorate the occasion.
Wishing you all a restful weekend with the opportunity to enjoy the great outdoors with your family. Hopefully, it will be a sunny one!
Mrs Micele-Jones and Miss Cartwright
Published on: 16th May 2022