Weekly Round Up from our Leadership Team W/e 3/12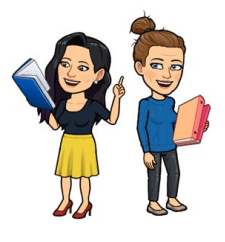 What a wonderful, wintry week! Team Duncombe has truly embraced the Christmas spirit with a flurry of yuletide themed events spanning across this week and next. As the children returned to school on Wednesday morning, they were in awe of the work of our industrious Christmas elves. Just like magic, the whole school had been dusted with winter wildlife displays, showcasing all our pupils' artwork. We must offer our hearty thanks to our Duncombe 'elves' for their incredible efforts at this busy time of year. This week our assemblies have focused on advent and the traditions surrounding it. The children learnt about the importance of symbols such as the advent wreath with candles as well as how different countries prepare for Christmas.
On Wednesday, our EKG and KG children were treated to a visit from Father Christmas in our very own Duncombe Grotto. We are sure that the man in red appreciated the melodic singing of our youngest children, who performed three songs! However, the Christmas fun continued as Nursery and Reception performed their wonderful nativities to their parents. Reception's nativity took place on Thursday. The children did so well and 'gave it their all' for their finale song of 'A Bundle of Joy.' It really was a great delight to see such budding performers sing their hearts out. A massive 'well done' to the Treetops team for three fantastic, festive events! Lower School and Upper School have also been very busy rehearsing for their respective carol concerts.
Despite all the merriment, teaching has not taken a backseat on the sleigh. We have both had the pleasure of observing some brilliantly engaging lessons recently, which have captured the children's interest and produced excellent outcomes. In RE, Year 6 pupils explored different Gospel accounts of the nativity using a variety of technology to support their learning. Not only did the pupils answer some thought-provoking questions but the lesson also challenged long-held beliefs. During a Year 4 Science lesson, pupils were encouraged to think critically, hypothesise, and develop their scientific thinking whilst investigating which materials were best to absorb sounds. Children responded maturely with plenty of scientific reasoning and ample explanation. Both lessons exemplify that teaching and learning across the curriculum is always at the forefront at Duncombe.
In true Duncombe style, there is an abundance of events next week as the Christmas festivities draw our busy Autumn Term to a close. Tuesday sees the welcomed return of the illustrious one-man performer, Anthony Glenn. On Monday and Wednesday, we will be gathering on the covered astro to host our carol concerts for Lower School and Upper School. It is also with great pleasure that the Parents' Association will be holding the Duncombe School Christmas Market on Sunday. It would be lovely to see as many of you there as possible. We encourage parents, pupils, and staff to wrap up warm for our upcoming outdoor events. Hats, gloves and scarves are an absolute must during this cold snap!
As we embark on the last week of this term, we wish you all a very restful weekend.
Mrs Micele-Jones and Miss Cartwright
Published on: 6th December 2021