Welcome to Mo O'Hara

Duncombe school were pleased to welcome our new Patron of Read, Mo O'Hara to the school on Wednesday.
Mo and Alice presented a very special assembly, where Alice handed over the Patron of Reading baton to Mo. Mo is an established author, who has written many children's books, including 'More People to Love Me' and 'My Big Fat Zombie Goldfish'. See if you can spot some of these titles in your local library!
Whilst we are saddened to say goodby to Alice Hemming (Patron of Reading 2019-2021), we are thrilled to have the support of Mo. Mo will be running workshops throughout the year, starting with a writing workshop with Year 6 on Monday.
We wanted to say a big thank you to Alice for all the support, hard-work, workshops and enjoyment she has brought to Duncombe over the past two years.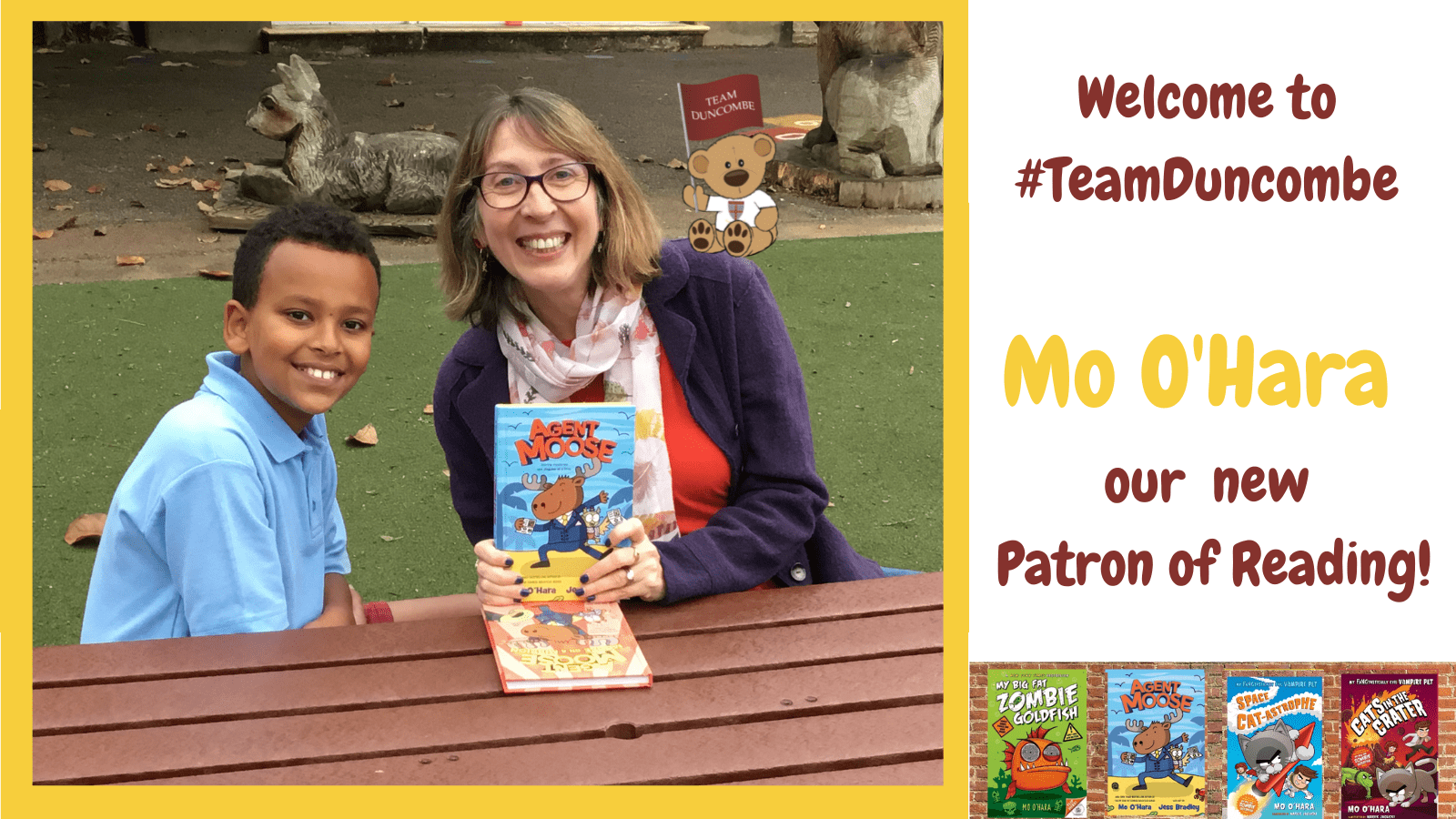 Published on: 12th November 2021