What do teachers do with all that time off……..?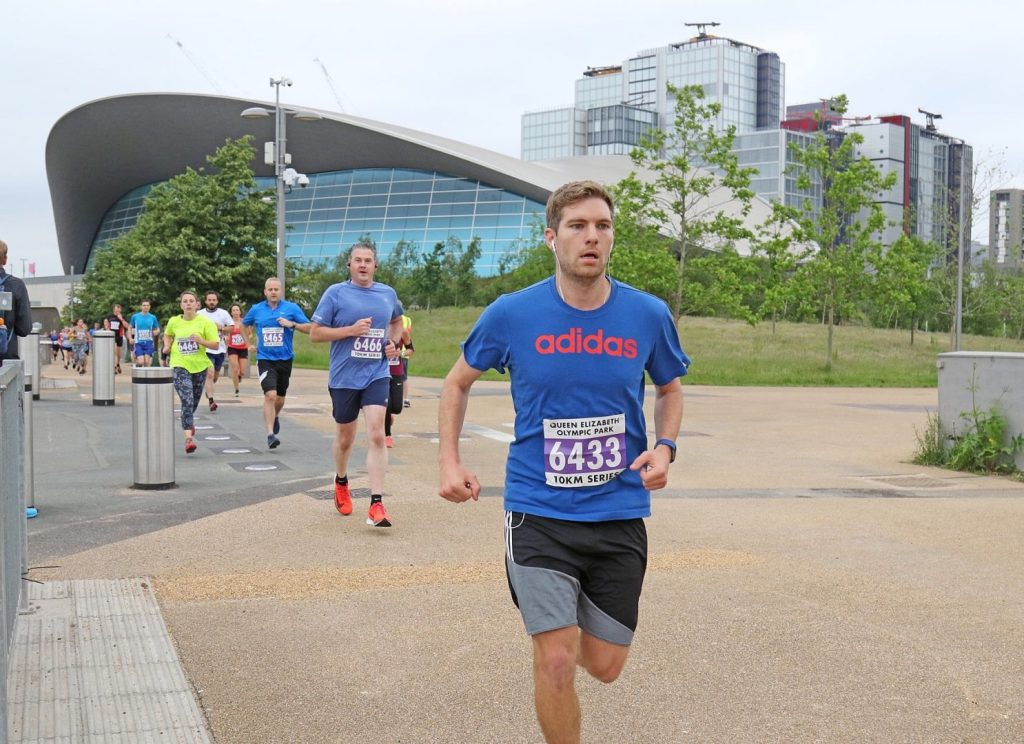 Ever wondered what teachers do during the school summer holidays? You might think that they would be having a nice lie down and a cup of tea once the busy summer term has finished, or something equally relaxing and quiet. Not Mr Sopher, it seems. Nope, while you are eating an ice cream by the seaside somewhere lovely, Mr Sopher is going to trying to beat his personal best in a variety of races across Canada! Here is what he has to say about his summer of running:
I am a very committed footballer in my spare time, but the football season finishes in May and does not begin again until the end of August. I always have three months off every summer and I try and fill it with some sort of activity. This year I have decided to go running-racing and I have been taking part in 10k runs every weekend since the end of April. My latest race was at the Queen Elizabeth Olympic Park where I finished 80 out of 480 runners. During July I shall be racing at a number of locations across Western Canada, including Vancouver and Calgary, as I aim to get a quicker time with every race. I will also be taking part in the annual 10K Lake Louise race, a highlight in my race calendar. Lake Louise is situated in the Canadian Rockies, in Banff National Park, Alberta, and has some of the most amazing views in the world. (I have attached a picture of me at Lake Louise a couple of years ago). Wish me luck!
Wow, Mr Sopher, we hope you have a fantastic time, and we wish you all the best of luck.
Published on: 23rd July 2018