What will your futuristic ideal home look like?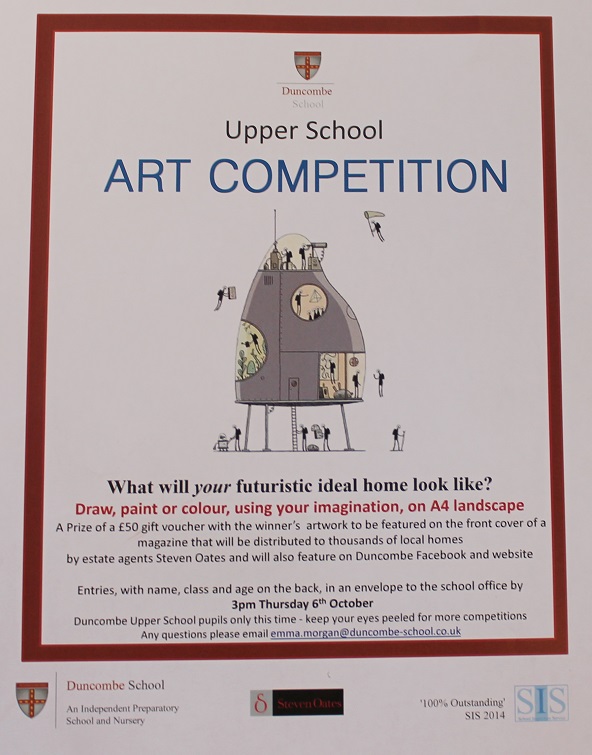 UPPER SCHOOL ART COMPETITION 
We have been invited by local estate agent Steven Oates to draw, paint or colour, using your wildest imagination, on A4 landscape what your futuristic house would look like.  
A Prize of a £50 gift voucher with the winner's  artwork to be featured on the front cover of a magazine that will be distributed to thousands of local homes by estate agents Steven Oates and will also feature on Duncombe Facebook and website.
Entries (with name, class and age on the back) in an envelope to the school office by
3pm Thursday 6th October 2016
Duncombe Upper School pupils only this time – keep your eyes peeled for more competitions
Any questions please email emma.morgan@duncombe-school.co.uk
Published on: 30th September 2016