World Book Week 2022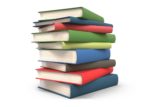 Book week began with the welcome return of buddy reading. Years 6 and 2 and Years 5 and 1 paired up to listen to each other read some wonderful stories. They discussed plot points, characters, feelings towards the book and, most importantly, thoroughly enjoyed being able to sit with each other and share a book. Year 6 recorded themselves reading story books, which will then be turned into QR codes. These will then be scanned in the Library so that children can listen to a story on an iPad!
In Science, Years 4 and 5 have looked at Physics as the building blocks of everything and what a Physicist studies with links made to Atoms and the Superhero 'The Atom'. They went on to look at the force of Magnetism through the characters Magneto, Magenta and Dr Polaris. The children identified the materials that were magnetic and created their own magnetic Superhero scene. In 4JT's additional Science lesson they explored another invisible force, air, and created their own vortex cannons.
Wednesday saw a hive of activity around the school. Mo O'Hara, our Patron of Reading, visited many different year groups. Reception were treated to a wonderful and interactive story time, with some dino dancing with Mo really bringing the stories to life! Years 1, 2, 3 and 4 participated in some excellent workshops, learning how to develop villainous and heroic characters – you can't have one without the other!
Mo's literary agent, Gemma Cooper, also joined in the fun on Wednesday when she delivered a superb workshop to Year 5 about the importance of using 'show not tell' in writing. The informative session had Year 5 hooked from the start and they have learnt some invaluable writing skills which I can't wait to see them utilising in their own writing. Gemma then moved to Year 6 and discussed the fascinating process of how she selects stories and what makes a gripping read. I am sure these inside tips will have inspired many of our budding writers to become authors.
In French, Madame Barlow has been using traditional fairy tales to help teach language skills. Year 2 have looked at 'Les Trois Petits Cochons' and 'La Belle au Bois Dormant' to introduce topics such as food, animals, colours, houses and family members. What a superb way to learn French!
Thursday saw the Celebration of World Book Day. The day began with a special assembly all about World Book Day. We looked at the 'Rights of the Reader'- a brilliant poster by Quentin Blake; I am sure the children will be happy to share their thoughts with you. Break time saw the return of the Character Catwalk, where the pupils had the opportunity to strut their stuff down our school Catwalk. Mr Smith and Mr Sopher were brilliant MC's for the event. Chef Michael came through once again with some culinary delights. The Catering Team based their ideas on James and the Giant Peach and the Very Hungry Caterpillar. When asked why he had selected these books, he remarked that the Very Hungry Caterpillar was the first book he had ever read to his son; what a wonderful way to share a love of books.
Thursday afternoon saw Anthony Glenn return to school for a performance of Macbeth. This has tied in with Year 6's unit of work on Shakespeare. Once again, Anthony provided us with a spectacular, interactive show that really helped to consolidate Year 6's understanding of Macbeth.
I tasked the whole school with a very special challenge, to write a story that each year group contributes to. The story builds as we go further up the school, with teachers bringing in a special object to provide inspiration. Watch this space for a very special Duncombe School Story…
It has been a wonderful week here at Duncombe, with so many brilliant opportunities to enjoy stories and providing excellent outcomes for all the children. Thank you to all the staff for their support, and as ever, parents.
Miss Morley, Head of English.
Published on: 4th March 2022