Year 4 Enjoy a River Cruise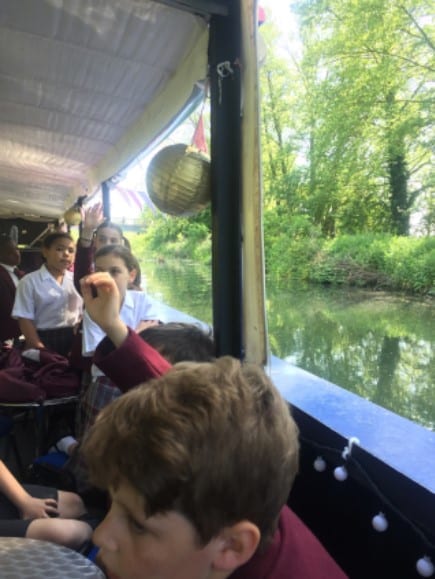 On a very sunny Wednesday morning, Year 4 were lucky enough to have a trip to Ware on the train, then travelled back to Hertford on the River Boat.
The children learnt about the animals that can be found along the river and were lucky enough to see cygnets, ducklings and a family of coots. By the end of the river trip pupils discovered the reason why Hertford is called Hertford and facts about locks and rivers.
The Year 4 pupils are now well equipped for getting on and off the train and are looking forward to York in a few weeks after half term.
Published on: 20th May 2019