Year 6 learn about law and order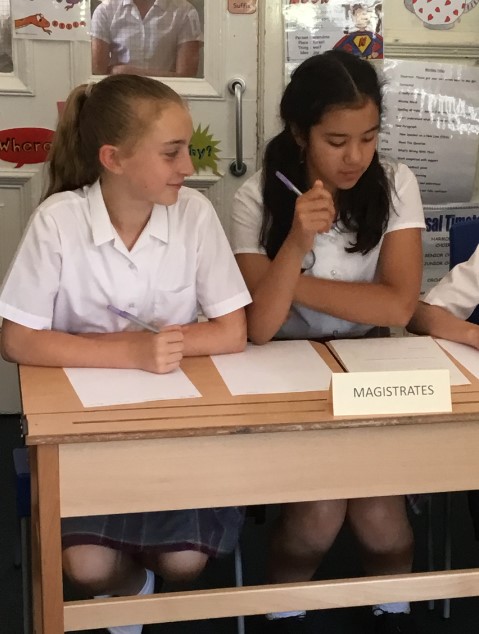 As part of their Enrichment Program, Year 6s was visited by members of the Hertford Magistrates court. The children were informed about what goes on inside a court room, and the specific procedures that the court follows. They also had a chance to ask questions about the process and what it's like being in a position of authority and the responsibility that entails.
 To conclude the morning, Year 6 staged a mock trial, where the pupils took the roles of everyone in a court room to learn first-hand how the different roles are performed, including the defendent, witnesses,  ushers, prosecution, and of course the magistrates. It was a very informative session, and we are incredibly grateful to our visitors who took time out of their day to come and talk to us. 
Published on: 3rd July 2018