Our Lower School offers all of the National Curriculum subjects with a strong emphasis on English and Maths, plus specialist teachers delivering French, Spanish, Music and Physical Education. Year 1 pupils are integrated into Lower School by our experienced and sensitive staff, who build on the firm foundations laid within our Early Years provision.
Pastoral Care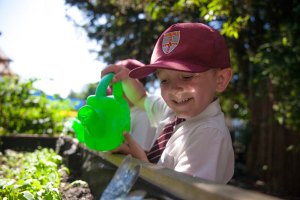 In Lower School the Deputy Head has oversight of pastoral care and works alongside our Head of Lower School and class teachers on all pastoral matters. Together, they provide appropriate support in a friendly and approachable manner ensuring our pupils get the very best care. Class teachers along with their full time teaching assistant, get to know their pupils, building an atmosphere of care where the children know they are listened to, feel safe and their opinions valued. There is open communication between staff and parents.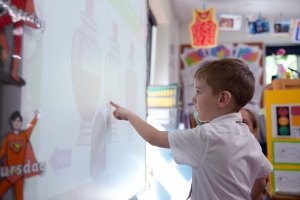 The broader curriculum covers areas such as the humanities, science, languages, physical education and creative arts. Children are taught in small classes, by their own form teacher for some subjects and by specialists in others such as music, French, Spanish, dance and sport. The pupils use our ICT facilities such as interactive whiteboards, laptops, green screens and iPads to enhance and support their lessons. Our teaching is interactive and our teachers do not use just one teaching style because children learn best in different ways. Full-time teaching assistants in each classroom help to differentiate the learning and a dedicated learning support team provides in-class assistance for children and small group work to support Literacy and Numeracy. The children are constantly challenged to think creatively to give of their best and achieve high standards.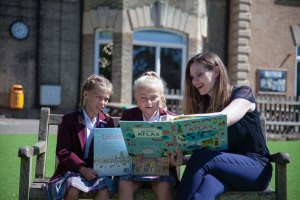 The Lower School is home to Years 1, 2 and 3. Each year group is led by a dedicated teacher who works closely with a class teaching assistant.
See our full staff list.
All pupils at Duncombe are welcome to attend from 7.30am by joining our Breakfast Club. The Lower School day starts at 8.30am where pupils will meet with their Form Teacher for registration. The day is based around 30 minute lesson slots with some double lessons. There is a morning break, an afternoon break for pupils in Years 1 and 2 and the pupils have an hour for lunch.  The teaching day finishes at 3.30pm, but all pupils are welcome to stay for After School Clubs/care until 6.30pm.