At Duncombe we are committed to serving our pupils nutritionally balanced meals, with meat and vegetarian options, a salad bar, and other healthy alternatives available every lunchtime.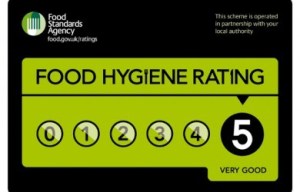 Duncombe work closely with Thomas Franks to supply fresh and wholesome lunches to our pupils, whatever their dietary requirements in The Warren Restaurant.
Launched in 2005, Thomas Franks sources the best seasonal produce, both local and regional, from family owned catering specialists.  All food is cooked on the premises and we have a dedicated kitchen with our own Head of Catering and staff.
In 2018, we were very pleased to be presented the Soil Association Food for Life Bronze award meaning that the food that we serve is certified as healthy and uses freshly prepared seasonal ingredients. In addition, we have a separate kitchen for the preparation of food for children with allergies.
Michael Goulston
Head of Catering
Children here do a lot of sport and get very hungry. It's important that they have a balanced menu with hot food and a choice of salad and fresh fruit. But eating should be fun as well and I like the food to look good, with lots of colour.
Pupils are also encouraged to indulge in the fresh fruit supplied every day and enjoy mealtimes with both staff and classmates.
Our Early Years children also receive a mid morning healthy snack and a drink is provided.  In the main school, children bring in their own choice of healthy snack such as cheese, raisins, fruit or vegetables.
Teachers work hard to instil a positive attitude towards food in their pupils, encouraging them to try new things and educating them on the importance of a balanced diet.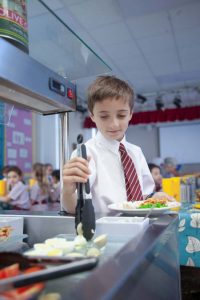 You can download some sample menus here
Week 1

Week 2

Week 3