A winning recipe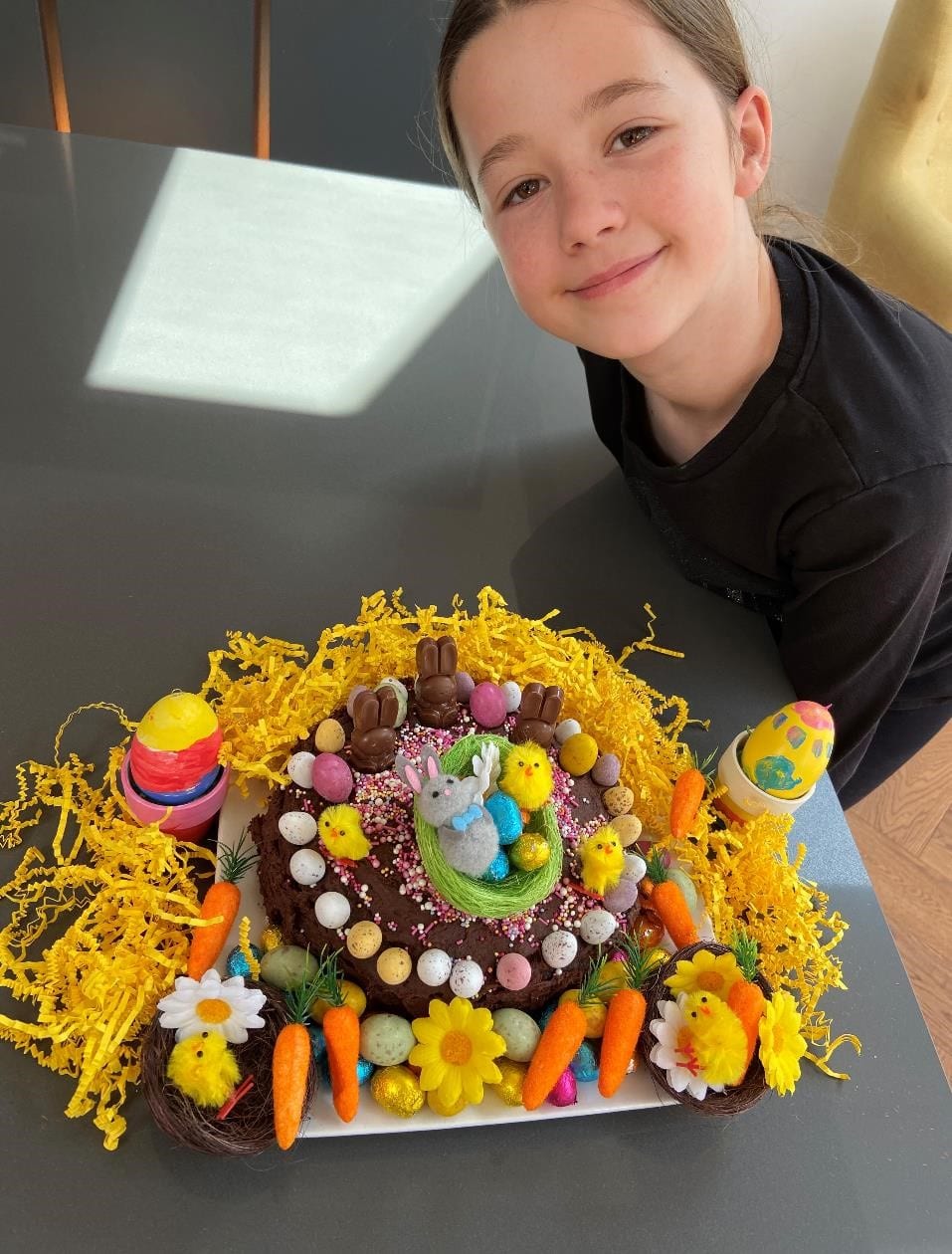 A member of Team Duncombe in  Year 5 recently took part in a local leading Independent Secondary Schools baking competition and was awarded first place. Read all about her experience below.
The competition was to make an 'Eggcellent Easter Cake' and send them photos of the finished cake.
I made two separate batters and put the mixture in two tins.  When they were baked, I put chocolate ganache in between the two cakes and then when they were put together, I covered the sides and top with the ganache too.  I put all the sprinkles on, lots of Mini Eggs around the side and then added a nest with a bunny and a chick. For the finishing touches, I added flowers, carrots and some yellow packing which looked like straw.
Once my mum and I had taken the photo and sent my entry to Queenswood, we could finally eat the cake – it was delicious!
Three weeks later and not a crumb of the cake left in sight, I was eggstatic to receive an email from Queenswood congratulating me on winning the competition.
Thank you Queenswood.
Published on: 18th May 2021