An Outdoor Adventure for Year 3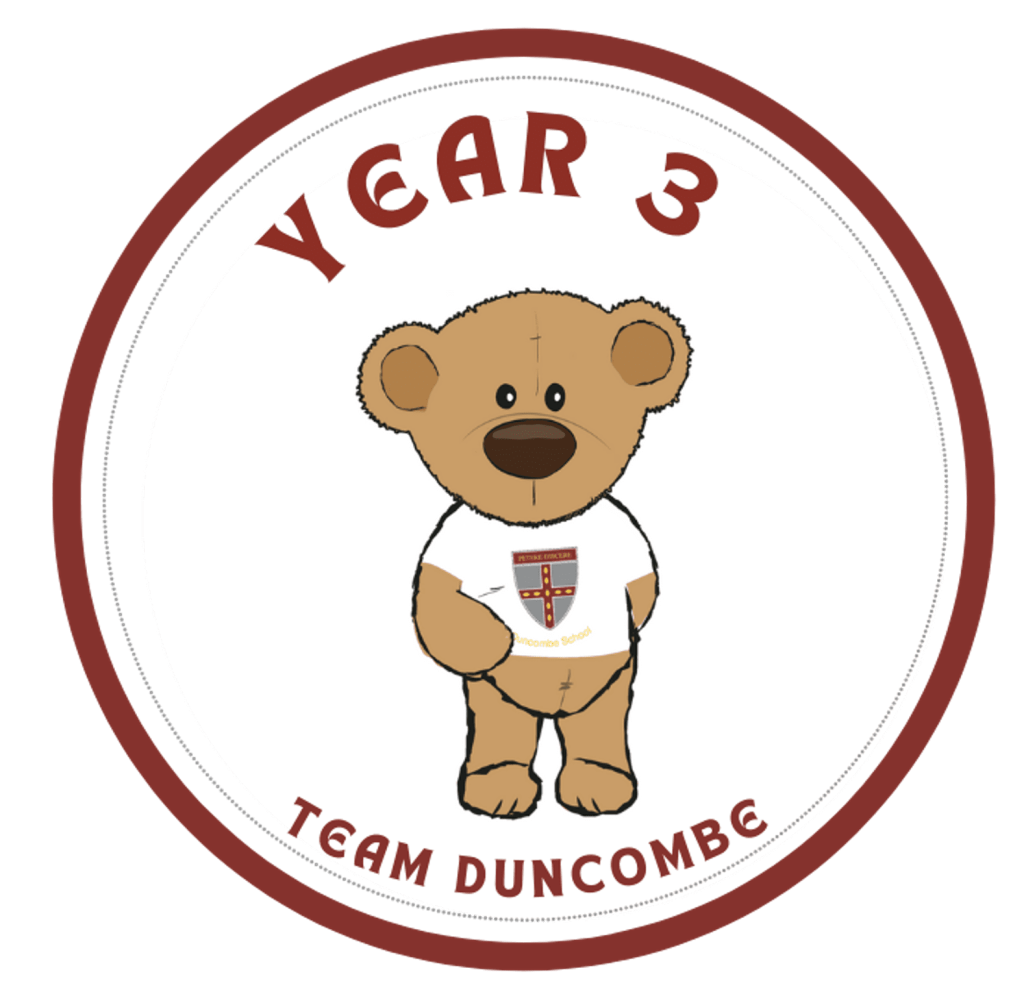 Last Thursday and Friday, Year 3 had their residential trip to Cuffley. The children donned their camouflage paint and set out into the forest to explore, beginning their morning with the traverse wall.
Like heroes from a Marvel film, the children scaled the surfaces using climbing grips of particular colours to negotiate their way around and across the wall. Fuelled by their exhilaration, and by a tasty lunch, the children began their afternoon task of fire-building. They learnt all about creating fire bows, from the residential bushcraft expert, they also learned how to make their own kindling by splitting grass and drawing out the central core.
The children then ended their first day with some problem solving, followed by toasting marshmallows around an open campfire. They all joined in with the campfire songs, and the budding composers amongst us created a new ditty all about beans, cheese, potatoes, ham and lamb – a potential new entry on the Global Top Fifty Charts!
The next day the children rose with the dawn chorus, slightly more rumpled and a little bleary-eyed but raring and ready to go.
Like ninjas, the children were blindfolded, and they followed twine twisting through an obstacle course, climbing over styles, between trees, through tunnels and around shrubbery, all whilst calling directions to aid their teammates behind. Finally, we rounded off our morning with some camouflage and concealment training. The children disguised themselves to blend into their surroundings using camo-paint and naturally found supplies. Enthusiasm abounded as the children liberally covered themselves with leaves, mud, paint and plant matter, they were absolutely brilliant!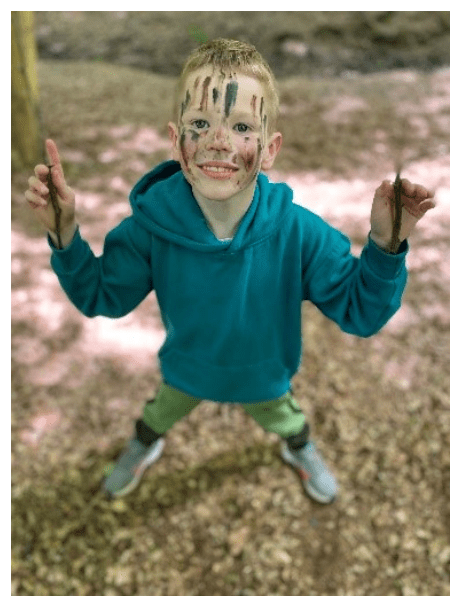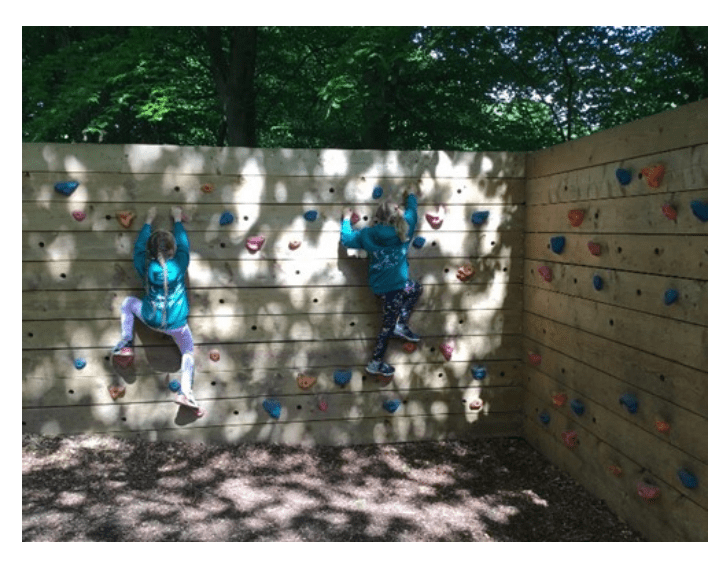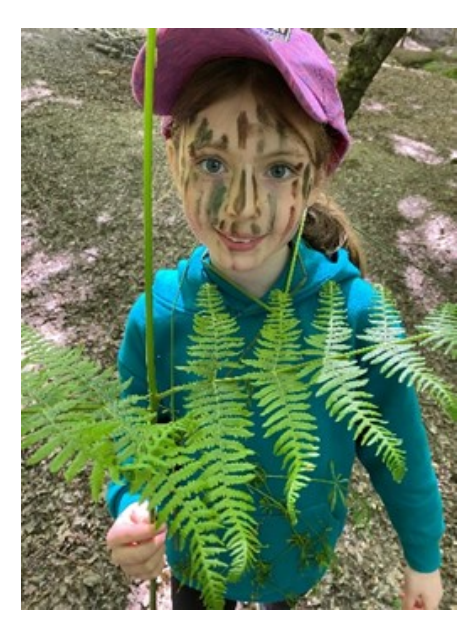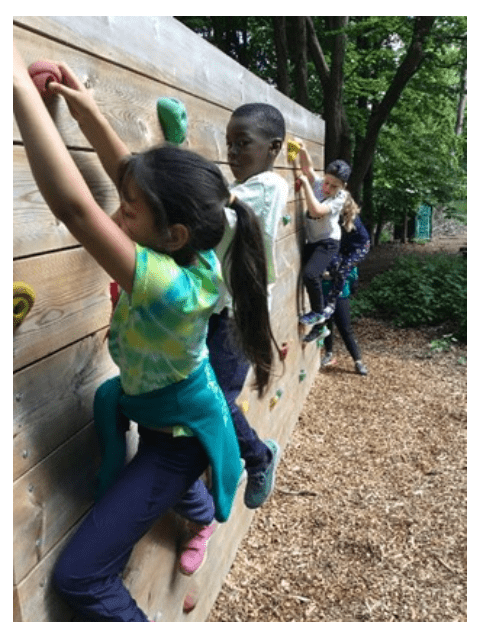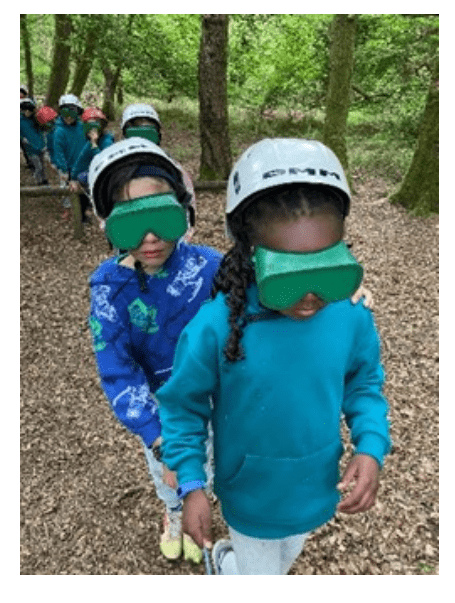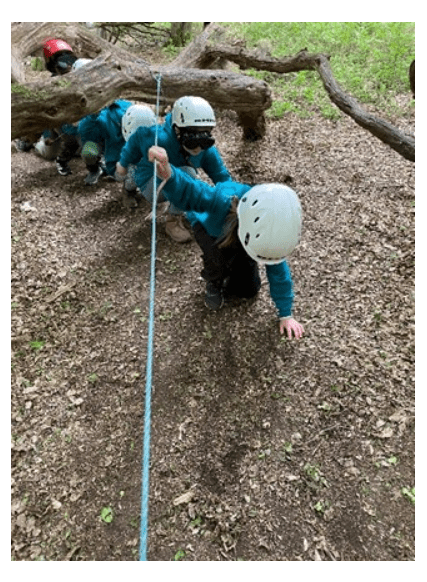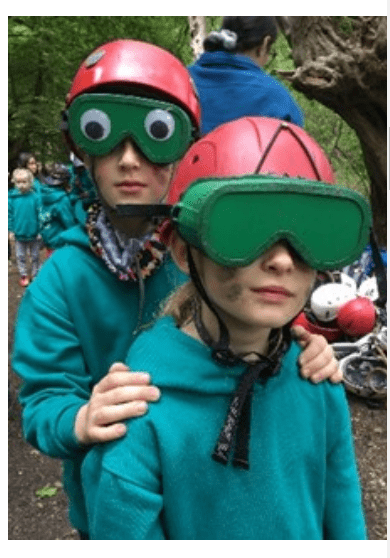 Published on: 23rd May 2022