Art from Team Duncombe
This fantastic piece of art has been created by one of our Year 6's.
We have some wonderful budding artists amongst #TeamDuncombe and their creative pieces deserve to be enjoyed by all. So, we've created a staircase gallery in Main School to celebrate and share their talent with all #TeamDuncombe and our visitors.
At Duncombe art is more than just a fun subject. It's about encouraging the children to think creatively, discover their originality and be innovative. It's about developing life skills through art.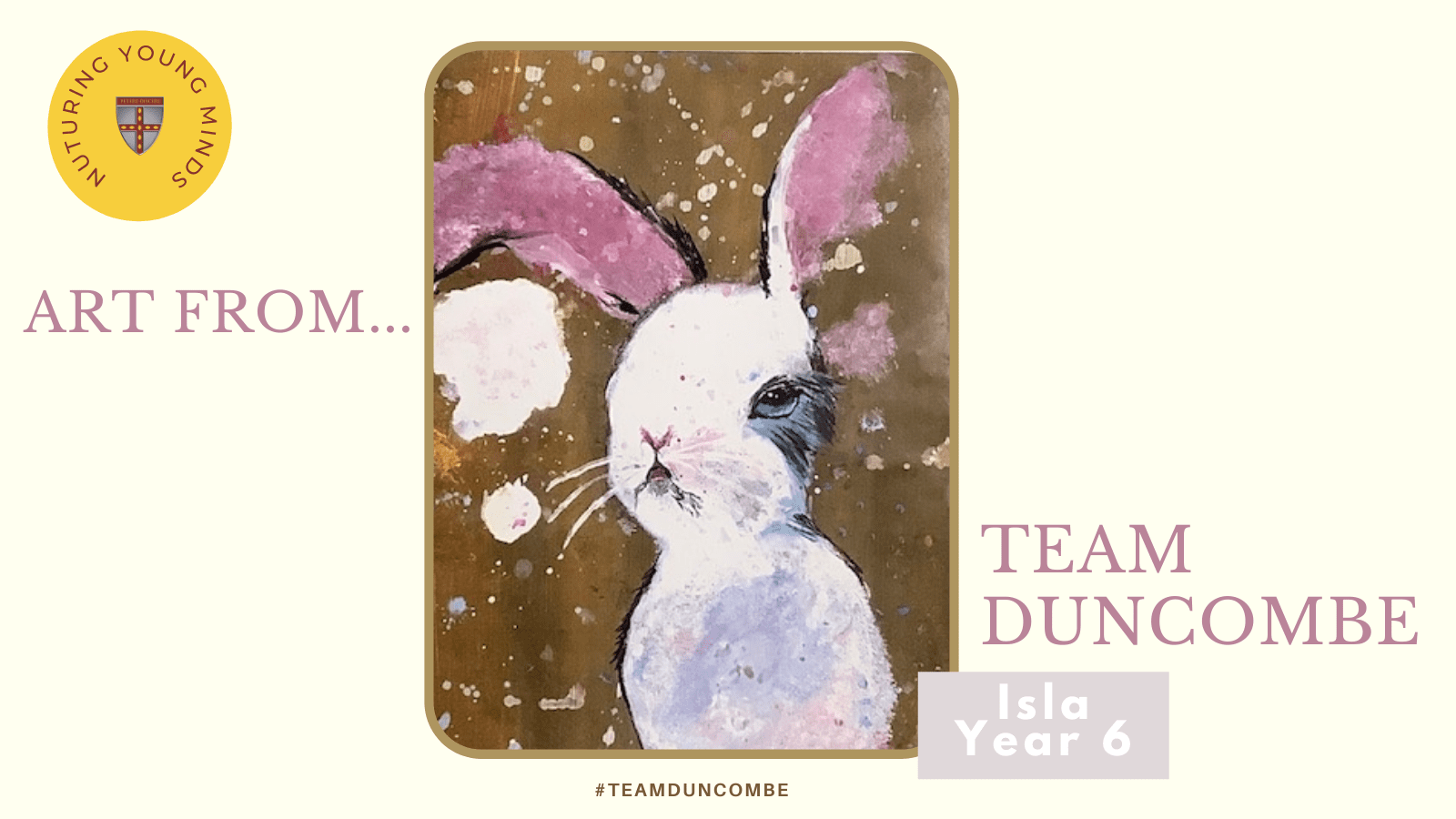 Published on: 7th February 2022