Christmas Write Winners 2021
This week Miss Morely and Mo O'Hara, Team Duncombe's Patron of Reading, had the pleasure of announcing the 2021 winners of our annual Christmas Write.
Back in the Autumn Term, children in Main School were tasked with creating a story for the character of a lonely hedgehog, who dreamt of being able to fly. Our littlest children in Treetops were given the task of sharing ideas for toys they would give their friends for Christmas and why.
All the children's entries across the school were magnificent and Miss Morley was blown away by their enthusiasm. She shared with the children how the thoughts and development of their stories were excellent, and the use of vocabulary was phenomenal!
The winning entries for Lower and Upper School were announced by our Patron of Reading during a whole school assembly. Mo then treated us all to a recital of the winning stories, something we all enjoyed!
Next time you're having a quick cup of tea, feel free to enjoy the stories for yourself. You won't be disappointed!
At Duncombe English is more than just spelling and grammar, it's about the children discovering and enjoying all the creative ways that English can be brought to life.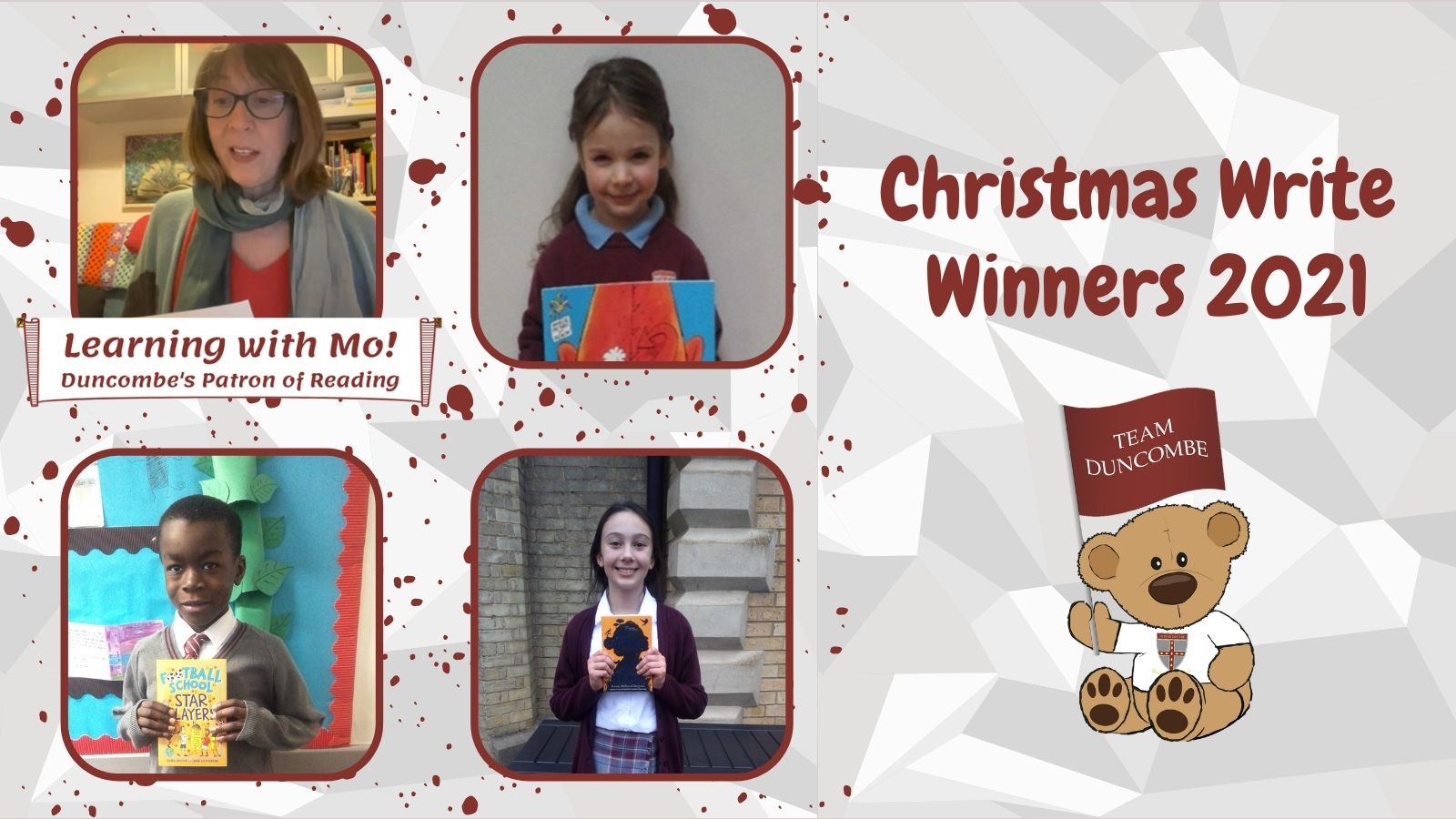 Published on: 1st February 2022