Hello Duncombe News Team!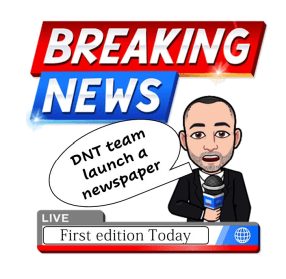 Our magnificent Team Duncombe students have spent all their free time working hard to bring all Team Duncombe students the last news.
Our Digital Captains and Heads of School have collaborated together, to create for the first time in Duncombe history, a student newspaper. I had the honour of presenting our first digital student newspaper, Duncombe News Team (DNT) to the Duncombe community, earlier this week.
DNT comprises of different sections, where reporters and journalists describe their personal opinions and produce articles of general interest. The content is diverse, with a section dedicated to the environment.
A special mention should be given to the last part of the newspaper where there is a comic strip to read which was created by a DNT reporter.
Please click on this link to read the latest DNT:
Señor Torres Director of Digital Learning
Published on: 6th December 2021