Hogwarts have been on the phone…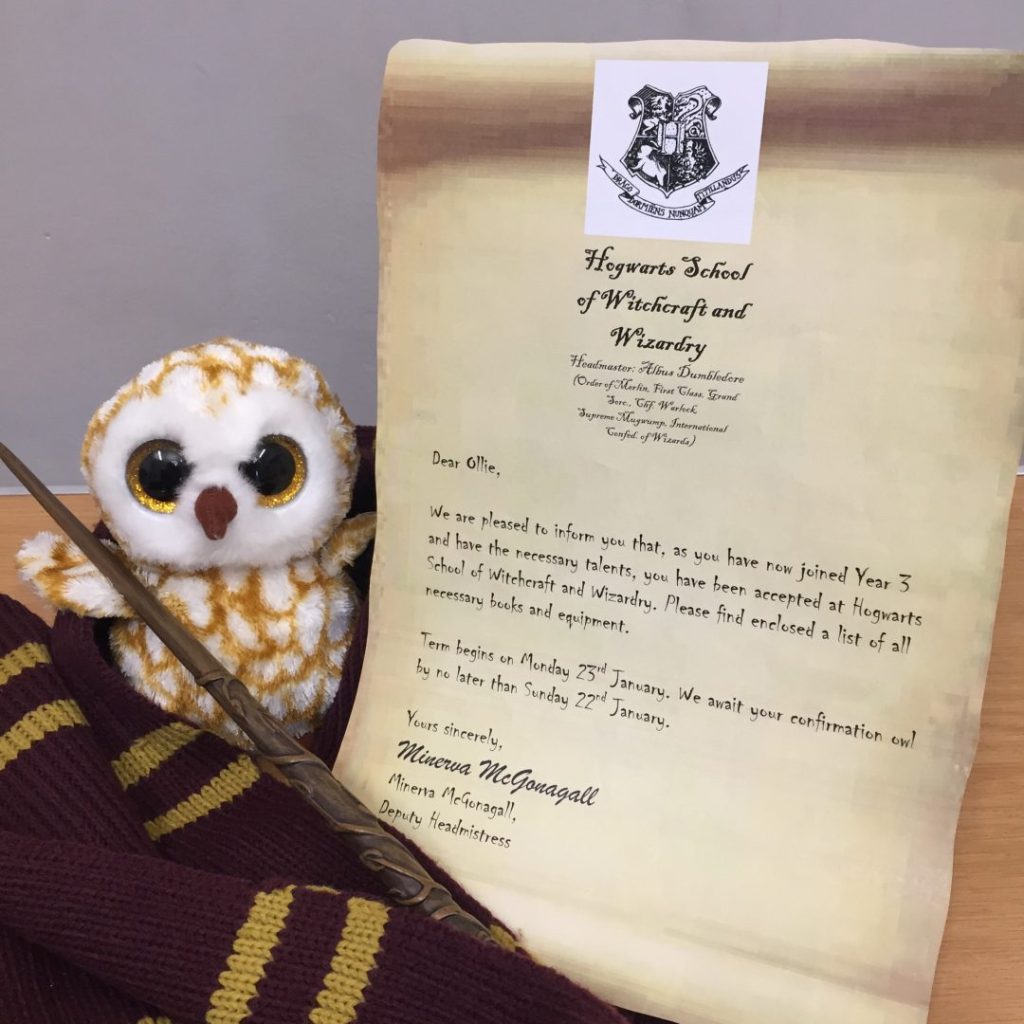 and they want Duncombe's children!
Year 3 are studying English in an exciting new way this term, using Harry Potter and The Philosopher's Stone as the stimulus.
Last week, children were invited to attend 'Hogwarts' as pupils and wrote complex sentences about Quidditch! They also looked at non-chronological reports and planned leaflets for the Harry Potter Studio Tour. This week, they have their teacher hats on, and will be reviewing a Hogwarts School Inspection report and writing school reports for Harry and Hermione.
Published on: 2nd February 2017