Treetops holiday club party day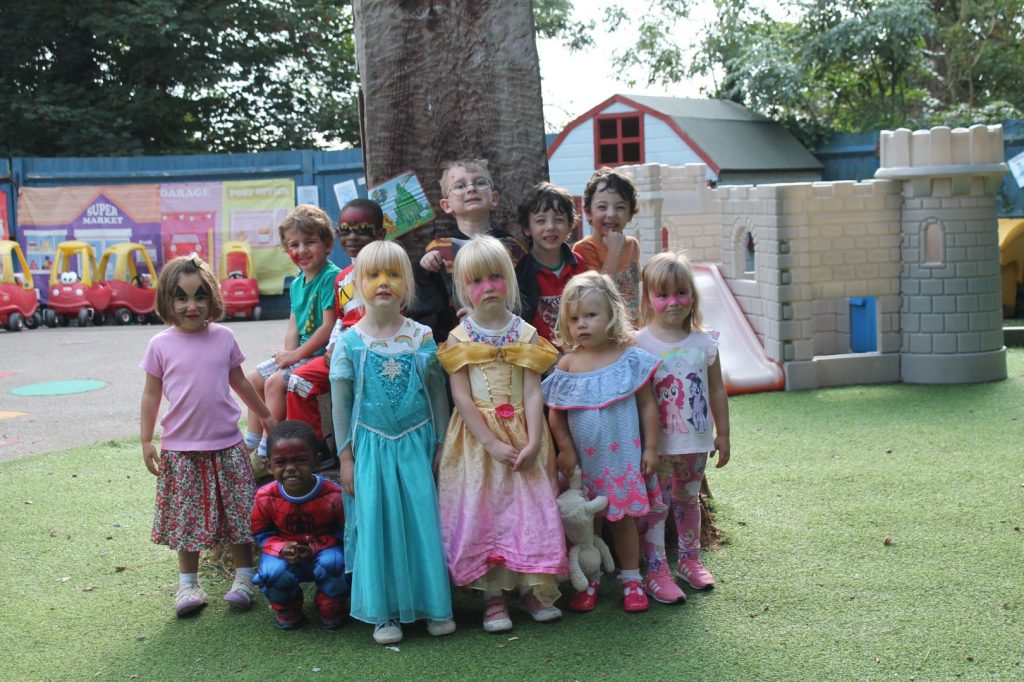 It's party day at the Treetops Pre-School holiday club, and fittingly, the children have all dressed up for the occasion. Shortly after this picture was taken, they were heading back in to play pass the parcel and dancing games before sitting down to refuel with some yummy party food.
Treetops Holiday Club runs throughout the school holidays and forms part of our 48-week flexible care provision that runs from 8am – 6.30pm.
Published on: 31st August 2018