WOW Sir David Attenborough!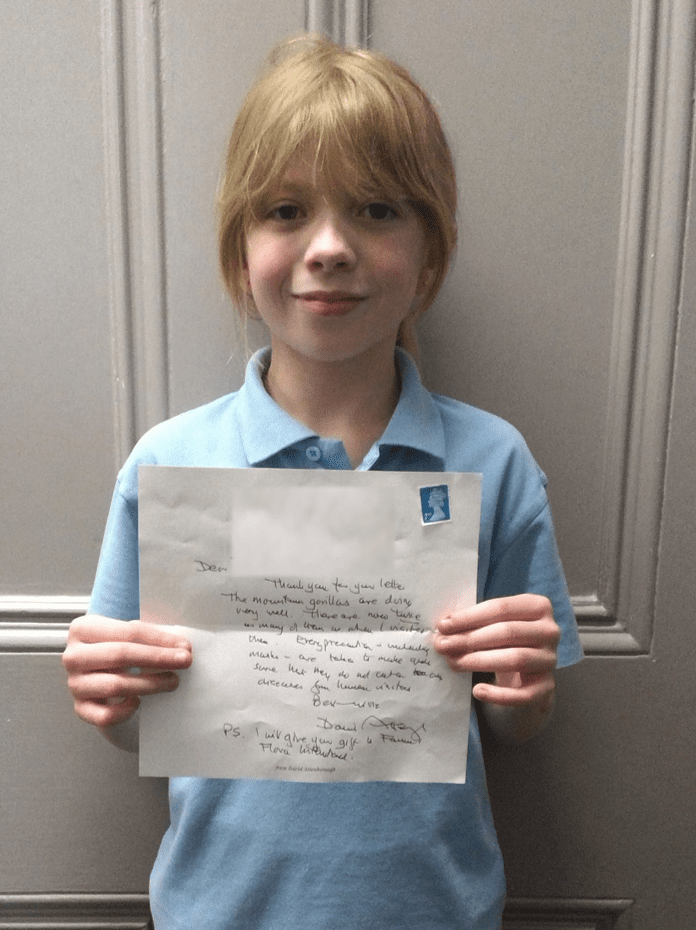 Huge congratulations to this Team Duncombe Year 5 pupil, who won a Queenswood School competition entitled "Girls Who Changed the World".
This young lady choose Dian Fossey to research as she loved that she lived in the remotest mountains of Africa and spent most of her life protecting mountain gorillas from poachers. She decided to bring her findings to life by creating a vibrant, exciting and above all informative poster.
As part of her research, she discovered that Sir David Attenborough had met Dian Fossey many years ago in 1976 and that he promised he would help her on her mission.  This got our Team Duncombe member thinking about Covid-19 and how it may have affected the gorillas. Inspired by this, she wrote to Sir David Attenborough. To her amazement she received a handwritten letter back, addressing her concerns.
It's clear a lot of hard work and thought went into this entry and we are extremely proud of this Year 5 pupil, which led to her winning the competition and receiving a letter from a National Treasure!
Published on: 10th June 2021